Sui Dhaaga director Sharat Katariya on telling tales of small-town India, amid YRF's big-banner approach
Sui Dhaaga: Made in India director Sharat Katariya talks about film's inevitable comparison to Dum Laga Ke Haisha and how he convinced Anushka Sharma to play Mamta.
Sharat Katariya became a household name with the unconventional 2015 romantic comedy Dum Laga Ke Haisha, starring Bhumi Pednekar and Ayushmann Khurrana. Backed by Yash Raj Films (YRF), the Haridwar-set romance was accompanied by little pre-release buzz. But word-of-mouth feedback on its release ensured that it was widely watched.
Three years later, ahead of the release of his second film, Sui Dhaaga: Made in India, Sharat is still getting used to the gruelling pre-release promotions. He admits that he is nervous on some days, confident on others. When I meet him at the YRF office, he has just come out of the preview theatre after watching the soon-to-be-released film. "It has turned out quite nice. I'm quite confident today," he says, looking pleased.
He is quick to refute that Sui Dhaaga: Made in India, about a Chanderi-based group of traditional artisans and weavers' quest for self-reliance, is more of a social drama than Dum Laga Ke Haisha. "The only difference is there is this tag of 'Made in India' attached to Sui Dhaaga, which was not there in the other film. But that does not make Dum Laga Ke Haisha any less of a social film. I think social commentary is an ingrained part of filmmaking and you can't separate the two. Dum Laga Ke Haisha may be nuanced but Sui Dhaaga is not a broad-stroke film either [sic]," says Sharat.
He does maintain that the two films, while set in the hinterlands of central India, are vastly different. That is exactly why he chose not to re-cast Ayushmann and Bhumi in this film, despite their perception as actors suited to play small town characters. "Had I repeated Ayushmann and Bhumi, I would have just invited unnecessary comparisons between Sui Dhaaga and Dum Laga Ke Haisha. We decided that we did not want to carry any baggage and wanted to have an identity of our own, since it's a different film altogether," says Sharat.
He endorsed producer Maneesh Sharma's decision of casting youth icons Varun Dhawan and Anushka Sharma for the lead roles of Mauji and Mamta in Sui Dhaaga: Made in India. In fact, he saw Mamta in Anushka even when she did not. The actress turned down the role initially as she felt the character was too 'submissive', a far cry from how she is in real life. But he was certain that Anushka shared the 'grace' that defined Mamta. "I don't exactly remember how I convinced her. But basically, I told her to clarify all her doubts with me. I said it's a luxury that she is working with a writer-director so she can ask all the questions as and when they pop up in her mind. Eventually, she realised that the character won't really come out as submissive because I'm not that kind of a person. If I don't think women are submissive, it won't reflect in my stories either," Sharat explains.
He states that women are wiser than men in general, and not only in his films. "I'm just pointing at what the reality is in my films," he says, laughing aloud. However, he points out that Sandhya (Bhumi) from Dum Laga Ke Haisha is starkly different from Mamta. "In that film, Prem (Ayushmann) was quiet and complicated. He internalised a lot. There was nothing outwardly about him. Mauji is exactly the opposite. He is simple and boisterous. Similarly, Sandhya was boisterous. But Mamta is quiet. So it is almost like a gender flip from that film to this," says Sharat.
What remains constant is the tenderness associated with his romances in India's tier-2 and tier-3 cities. The soundtrack contributes significantly to that aspect, just as it did in Dum Laga Ke Haisha. Sharat reunites with veteran composer Anu Malik and seasoned lyricist Varun Grover after their National Award-winning song 'Ye Moh Moh Ke Dhaage'. "The music of this film, I feel, is far better than Dum Laga Ke Haisha. It is more aligned with the storyline. Both Anu ji and Varun have done a great job," says Sharat, hinting at a possible future story writing collaboration with Grover, who has now shot to international fame with Netflix's first India Original Sacred Games. "We've discussed it a lot but never really sat down to finalise something. I hope that happens soon."
The filmmaker is also grateful to his other collaborators — producers Maneesh Sharma and Aditya Chopra. "Both of them are like coaches. They keep reminding you the kind of film you are making. Otherwise there is a tendency to either become too indulgent or too laid-back. They keep a check on that. Also, whenever you're in a crisis, both of them are great sounding boards," says Sharat.
He has enjoyed a conducive environment in YRF since the start of his career, though his brand of romance is very different from the conventional, flamboyant variety that YRF proudly associates itself with. "I like the tender romances more. Even if it is a suspense thriller, I feel it is the small moments that stand out. I don't really like the big, staged moments. When things take place in an intimate, matter-of-fact way is when it makes a difference. The small moments, whether on screen or in life, have always given me greater joy," says Sharat, smiling. Deep down, he also finds joy in the fact that YRF has embraced him as warmly as its erstwhile poster boy Shah Rukh Khan did Yash Chopra's chiffon-clad heroines.
Sui Dhaaga: Made in India is slated to release this Friday, 28 September.
All images from YouTube.
Entertainment
The actor is undoubtedly one of the best actors in Indian cinema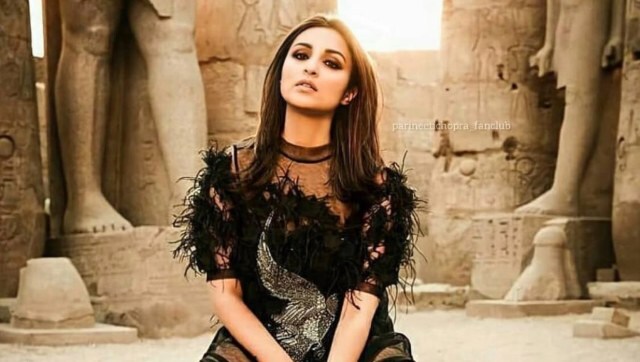 Entertainment
arineeti took to social media to share the happy news.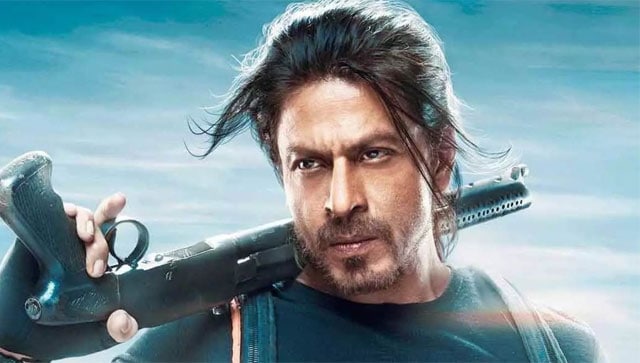 Entertainment
The BBFC shared the rating for Pathaan on its official website along with detailed rating information