Star Wars: The Rise of Skywalker first reactions — JJ Abrams delivers 'overwhelming and satisfying' conclusion to franchise
Disney's third and final film in the latest Star Wars trilogy, The Rise of Skywalker, had its world premiere Monday night in Los Angeles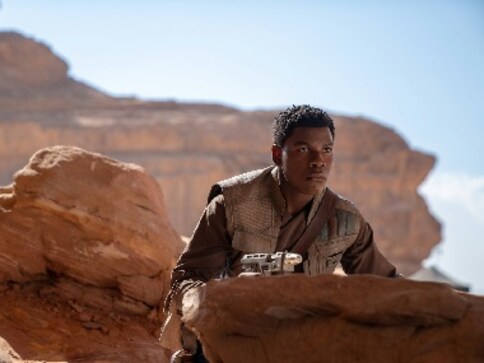 Disney's third and final film in the latest Star Wars trilogy, The Rise of Skywalker, had its world premiere Monday night in Los Angeles with audience members quickly taking to Twitter post screening to share their reactions.
The first reactions so far have been divided. While critics have praised the film, some have said the film is a whole lot and they will need 'moments or days to think about it'.
While Variety's Adam B. Vary writes, the "best moments are the quietest and most human," Eric Eisenberg from Cinemablend finds the film rather "disappointing."
Following are some of the reactions without any spoilers
Check out all the reactions here
The film also includes original Star Wars actors Mark Hamill and the late Carrie Fisher, whose role as Princess Leia was pieced together after her sudden death in 2016 using unused footage from her last film, Star Wars: The Last Jedi.
Star Wars: The Rise of Skywalker is slated to release on 20 December
Photos
Chris Pratt, along with Constance Wu, Riley Keough, and Patrick Schwarzenegger attended the premiere of the upcoming Amazon Orginal The Terminal List in LA.
Entertainment
'I made a lot of mistakes. But I've always told the truth," said Amber Heard in her first post-verdict interview about Johnny Depp.
Entertainment
Sony Pictures Entertainment India releases Bullet Train on August 5th in English, Hindi, Tamil and Telugu.