Sridhar Rangayan's Evening Shadows to be screened at LGBTQ film festival in Los Angeles
Evening Shadows depicts the severe challenges LGBTQ persons face in India and other parts of the world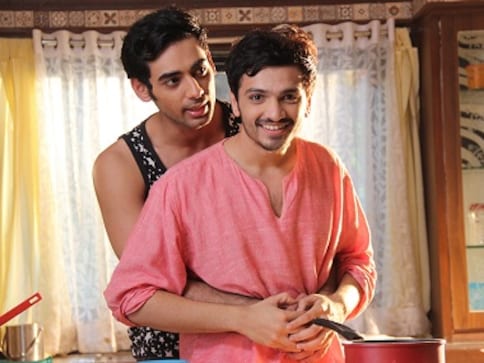 Los Angeles: Director Sridhar Rangayan's film Evening Shadows has been selected for screening at the forthcoming Outfest Los Angeles LGBTQ Film Festival.
The LGBTQ (lesbian, gay, bisexual, and transgender) festival starts on 12 July and will conclude on 22 July.
Apart from the screening, Rangayan has been invited to speak about the film and Sweekar—The Rainbow Parents, a group formed by the parents of Indian LGBTQ children with the aim of supporting each other to accept one's child fully.
He will speak with Sweekar - The Rainbow Parents at PFLAG (Parents, Families and Friends of Lesbians and Gays) Los Angeles on 18 July.
"I am delighted to be invited to screen the film at Outfest, and doubly delighted to be invited by PFLAG Los Angeles to speak at their monthly meeting. I will be speaking about Sweekar, the parents support group in India which is doing amazing work around spreading the idea of acceptance by parents of LGBTQ children," Rangayan said in a statement.
The director added that the film Evening Shadows and the group Sweekar are "very dear" to him.
"Evening Shadows depicts the severe challenges LGBTQ persons face in India and other parts of the world. It's important for allies like us to be aware of these hardships," Mariette Sawchuk, President of PFLAG Los Angeles, said.
Since its first screening in February at the Mardi Gras Film Festival in Sydney, the film has been selected for screening at 18 international film festivals.
Evening Shadows raises awareness about the acceptance of LGBTQ persons by their families.
Entertainment
After films like Masaan, Newton & Ankhon Dekhi, Drishyam Films brings to you the first look at SIYA.
Entertainment
Bollywood singer Shalmali Kholgade on her passion for singing, her love for independent music and more…
Entertainment
The quartet band Blackpink has just announced their new single Pink Venom on their official Twitter account. The single will appear on their album named Born Pink.