Sonic the Hedgehog new trailer: Makers unveil redesigned titular character post backlash; Twitter approves
The new trailer of Sonic the Hedgehog reveals the power of Sonic, which is pretty singular: super speed.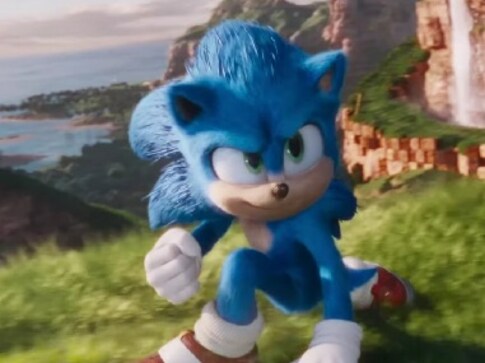 A new trailer of Paramount Pictures' live-action adaptation of Sega's video game Sonic the Hedgehog has been released.
The film, which was initially slated to release this November, was panned by fans who claimed the titular character's avatar seemed devilish and creepy, considering how inherently cartoon-y the character is.
Despite the slight resemblance, fans were disappointed with the changes, and demanded a more game-accurate look for Sonic. Noticing the vocal backlash, director Jeff Fowler had addressed the controversy on Twitter, and vowed to modify Sonic's look before the release.
Check out the new trailer
The new live-action Sonic is less toothy, has bigger eyes, and comes with a bit of tan.  The brand new trailer reveals the powers of Sonic which is pretty singular: super speed. To show how fast Sonic is, it also features the blue critter playing games of baseball and ping pong all by himself. When Robotnik finds out the special terrestrial, he is determined to harness Sonic's powers for evil and global domination.  Sporting a cartoonish moustache, and shooting funny dialogues, Carrey keeps his character both funny and villainous at the same time. Sonic the Hedgehog revolves around the journey of Sonic, voiced by Ben Schwartz, and James Marsden's Tom Wachowski, as they try to defeat Sonic's arch nemesis, Dr Robotnik (Jim Carrey). The reactions beneath the official reveal tweet have so far been positive, ranging from the surprise to nostalgia. Check out some of the tweets here
Sonic the Hedgehog is now slated to hit theaters on Valentine's Day 2020.
Entertainment
Jonathan Majors was taken into custody after a woman accused him of assaulting her. 
Entertainment
Citadel's first season contains six episodes. The first two episodes will be made available during the time of premiere and a new episode will be released each Friday.
Entertainment
Bruce Willis was diagnosed with dementia earlier this year, as per a statement by his family.