Sonam Kapoor and cast of Veere Di Wedding are right: The film should not be called a 'chick flick'
It's time we rejected the phrase chick flick and just called films like Veere Di Wedding — a film. That's all it essentially is.
#NotAChickFlick is the tagline for Sonam Kapoor, Kareena Kapoor Khan, Swara Bhaskar and Shikha Talsania's film Veere Di Wedding. When questioned about this tagline, the cast has very rightly replied — if films aimed at guys are just 'films' then why do movies aimed at women need a label?
Veere Di Wedding is a film about four friends at different stages of their lives, which is also how one could also describe Dil Chahta Hai or Zindagi Na Milegi Dobara. The latter, like Veere also has a wedding. So, why label one and not the others?
Before we examine why this term needs to be retired from our lexicon, it's important to understand what constitutes a 'chick flick'.
The term 'chick flick' was coined in Hollywood in the late 1980s to describe films that especially appealed to women. In many cases, these films also had a predominately female cast. Steely Magnolias, a film about six brassy Southern ladies (Sally Fields, Dolly Parton, Shirley MacLaine, Darly Hannah, Olympia Dukakis and Julia Robert) is believed be the first film that was described as a chick flick.
It was only in the 90s that Hollywood also started describing sappy films about dopey-eyed lovers as chick flicks. Everything from Ghost to 10 Things I Hate About You, and even Titanic were regarded as fine examples of the new sub genre.
If we were to use the same parameter in Bollywood, where every other film is a love story, we'd have a lot of chick flicks. From the epic Mughal-e-Azam to Ek Duuje Ke Liye to last year's Badrinath Ki Dulhania, everything fits the mould. If these films aren't categorised as chick flicks, why pigeonhole Veere Di Wedding? Are we merely referring to the film as that because it has four women at the forefront?
Our films are so saturated with testosterone-driven writing that any story that is not, is automatically called as female-oriented. Or the more trendy term these days: "women-oriented".
In recent years, actresses like Vidya Balan and Sonam Kapoor have time-and-again spoken about why they don't want their films like Tumhari Sulu or Neerja to be described as 'women-oriented'. They have a point. No one ever called Varun Dhawan's October or Ranbir Kapoor's Wake Up Sid 'men-oriented films' even though both tell the story from the point of view of a male protagonist.
In 2007, Gloria Steinem, after meeting a man on a flight who said he didn't like chick flicks, wrote about being offended by the term. The feminist icon goes on to say that if the term chick flick helped the likes of that young man to avoid the movies he doesn't like, maybe we should have a label for the films that he does like. "Therefore I propose, as the opposite to 'chick flick' and an adjective of your very own, 'prick flick'," Steinem wrote. Not surprisingly, filmmakers weren't that keen to label their films as prick flicks.
It's time we rejected the phrase chick flick and just called films like Veere Di Wedding… a film. That's all it essentially is.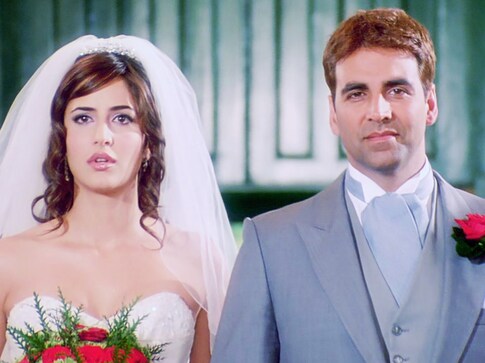 Entertainment
A story of a British girl and a Punjabi boy! Vipul Amrutlal Shah's directorial Namastey London completes 16 years
Entertainment
Further highlighting that everyone is running behind to become public and famous due to the wide range of opportunities in the market, Grover noted how people have lost interest in going to theatres. 
Entertainment
Aamir Khan also mentioned a few of his own films like Lagaan and Rang De Basanti to further assert that there is a need to push creative boundaries and give value to writing.