Solo: A Star Wars Story trailer reveals origin tale of a young Han Solo in an action packed new clip
The new and final trailer for Disney's upcoming Solo: A Star Wars Story has been released, and it's the best look yet at the next standalone installment of the Star Wars franchise.
(Also watch: Solo: A Star Wars Story trailer — Han and Chewbacca team up; encounter Donald Glover's Lando Calrissian)
The latest trailer gives us a closer look at a young Han Solo, Chewbacca, and even a glimpse at a young Lando Calrissian. It opens with Qi'Ra asking Han Solo what is it that he wants: revenge, money, or something else? We then see Han getting recruited for a job and telling Tobias Beckett that he's a driver and has waited a long time for "a shot like this." Han, Qi'Ra and Tobias then recruit a confident Lando Calrissian while Beckett tells Han that once he joins, he's part of this life forever.
The trailer is packed with dramatic action sequences as the team battles the Imperial troopers and fend off TIE Fighters in the Millennium Falcon.
Solo: A Star Wars Story, like 2016's Rogue One, is disconnected from saga films like The Phantom Menace, A New Hope, and The Force Awakens. It instead tells a story contained within the larger Star Wars world. While Rogue One featured a cast of new characters, Solo: A Star Wars Story is about a young Han Solo and how he became the character we know today.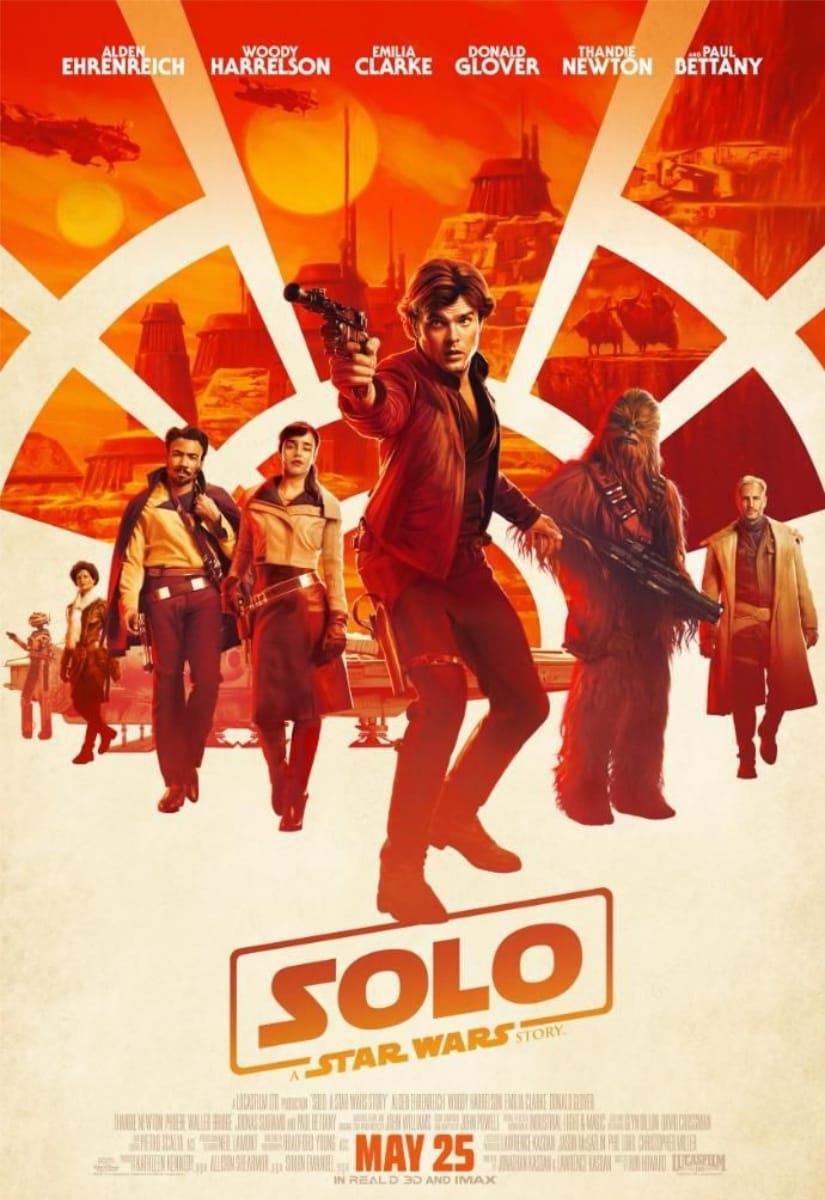 The movie has been directed by Ron Howard (A Beautiful Mind, Apollo 13, Rush) and the screenplay is by Jonathan Kasdan and Lawrence Kasdan. Earlier, Christopher Miller and Phil Lord Solo: A Star Wars Story, but were fired midway and replaced by Ron Howard.
Solo: A Star Wars Story has an ensemble cast that includes Alden Ehrenreich as Han Solo, Woody Harrelson as Tobias Beckett, Emilia Clarke as Qi'ra, Donald Glover as Lando Calrissian, Thandie Newton as Val, Phoebe Waller-Bridge as L3-37, Joonas Suotamo as Chewbacca, and Paul Bettany as Dryden Vos.
We'll get to see whether or not Solo: A Star Wars Story meets the fans' expectations when it releases on 25 May.
You can watch the trailer below:
Updated Date: Apr 09, 2018 12:14:03 IST