Solo: A Star Wars Story review round-up — Donald Glover shines in this fun-fuelled yet insignificant film
The initial reviews of Solo: A Star Wars Story are out and if they prove one thing, it is that Donald Glover is the new king of pop culture.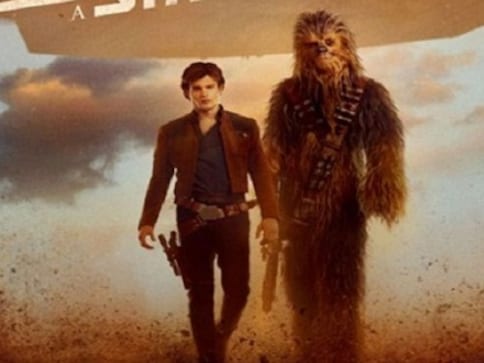 The initial reviews of Solo: A Star Wars Story are out and if they prove one thing, it is that Donald Glover is the new king of pop culture.
Solo charts the story of one of cinema's most iconic characters, Han Solo, who in turn was played by one of the most iconic actors Hollywood has ever produced, in Harrison Ford. In this prequel, Solo is played by Alden Ehrenreich who most reviewers felt did an adequate job but well, is just no Ford.
Per Vulture, Ehrenreich "has obviously studied Harrison Ford's wise-ass cadences and arrogant, gunslinger stride. He's a lightweight, but you can project the older Han on him, which is more than half the battle. But there's a problem with the character that suffuses the whole movie and makes it less than the sum of its parts."
The sentiment is echoed by The Hollywood Reporter which wrote, "Obviously, the person with the most to prove here is Ehrenreich, who previously managed to steal a few scenes of his own as aw-shucks cowboy actor Hobie Doyle in the Coen brothers' Hail, Caesar!, and he captures enough of Ford's genial swagger to earn Solo bragging rights — even if the performance could have withstood a few smirks and winks."
The script found praise from The Verge which said, "It's a sheer delight, but it also has the courage to explore the darker aspects of a character who could have all too easily been polished to an inoffensive, family-friendly Disney sheen. Solo represents the most refined iteration yet of the new Disney / Lucasfilm formula — and cements longtime series screenwriter Lawrence Kasdan's place as the defining voice of the Star Wars universe."
The Washington Post found the cinematography to be limited by design, "The gifted cinematographer Bradford Young, who brought such sensitive atmospherics to the science fiction thriller Arrival, has shot Solo with similar attention to texture, density and dimension. But (Ron) Howard has given him precious little to capture by way of an arresting production design or palette. Most of the scenes appear to transpire behind a monochromatic brown-and-amber scrim."
Then there is Donald Glover, who is more than having his moment in the sun. Writes Entertainment Weekly, "Speaking of Glover, it's no spoiler to say that the Atlanta star is easily the best thing in this good-not-great movie. More than any big action set piece or narrative double cross (and there are plenty of them thanks to a smooth crime boss played by Paul Bettany), it's Glover's mack-daddy, Colt 45 swagger as the rakish gambler formerly played by Billy Dee Williams that will be the thing you'll be buzzing about after the lights come up (well, that and how much you'd rather see his standalone origin story)."
Phoebe Waller-Bridge as a droid too earned plaudits. Per Variety, Lando's "droid, L3-37 (Phoebe Waller-Bridge), is engaged in a one-robot campaign to free her fellow machines of their servitude, frequently launching into Emma Goldman-style stump speeches and taking part in some charged banter with Lando that gives Solo its most surprising kinks. If only Solo and Qi'ra had a fraction of that chemistry."
The other characters are not so great however as Roger Ebert writes, "But others seem a bit lost at times. (Emilia) Clarke's character has many layers, but none of them quite seem connected to each other, and she comes across as much too nice to do some of the things she ends up doing. (Thandie) Newton, one of the stars of Westworld, doesn't get much screen time, and (Woody) Harrelson, one of those incorrigible kleptomaniac scene stealers, doesn't give us anything that we couldn't have gotten from any other fifty-something character actor who can twirl a gun, crack wise, and smirk. Paul Bettany's crime boss Dryden Vos might be the first major player in a Star Wars movie to make no impression at all, but the actor was probably doing the best he could under the circumstances; he replaced Michael Kenneth Williams, who was not available for reshoots."
Finally, for the ten-second answer to your question of whether you should watch the film, head over to The Guardian which writes, "Solo: A Star Wars Story reshuffles the accepted component myth-parts in a way that some find over familiar: there are desert scenes, weirdo cabaret acts. But I found it purely lovable. With Howard at the controls, the movie is a fun-fuelled entertainment."
Entertainment Weekly too has similar thoughts as it writes, "It's all fun and rollicking enough until you walk out of the theatre into the daylight and realise just how trivial and insignificant it all really is."
(Also read — Cannes 2018: Alden Ehrenreich, Donald Glover, Emilia Clarke walk the red carpet for Solo: A Star Wars Story premiere)
also read
Entertainment
Creed III is the third installment in the successful franchise and is Michael B. Jordan's directorial debut.
Entertainment
Scoop is the adaptation of journalist Jigna Vora's biographical book Behind The Bars In Byculla: My Days in Prison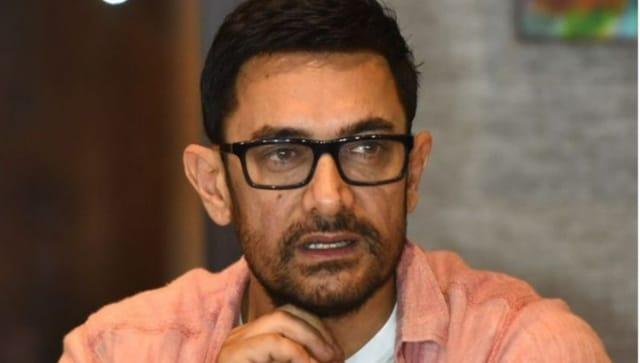 Entertainment
Producer Mahaveer Jain made a huge revelation about the Laal Singh Chaddha star that how he put his life at stake by not attending underworld parties in the 90s