Simran: New song 'Meet', sung by Arijit Singh, has Kangana Ranaut on a quest for love, companionship
Meet, the latest song from the upcoming film Simran, features Kangana Ranaut interacting with the men she meets on her journey of self-discovery.
Kangana Ranaut-starrer Simran promises to be a tale of rediscovering oneself and making a mark of one's own. The songs of the film have been able to convey the essence of the film through their lyrics and soothing music. After 'Pinjra Tod Ke', a new song titled 'Meet' was released on 26 August.
'Meet', sung by Arijit Singh, composed by Sachin-Jigar and written by Priya Saraiya, hits the right notes and is heart-touching from the start. The song features Ranaut's character Praful Patel interacting with the men in her life in the film; the guy at her workplace, another one at a casino and finally Sohum Shah's character, who is Ranaut's love interest in the film.
The song speaks of companionship and of the search for true love. Ranaut's character is a divorcee and a loner. In the process of self-discovery, she comes across these men in her life at various junctures.
'Meet' has a melancholic melody that lingers and leaves a lasting impression. It is soft-paced and follows a medium-tempo which accentuates the feel of the song.
Simran stars Kangana Ranaut, Mark Justice, Sohum Shah, Esha Tewari Pande and Aneesha Joshi. Directed by Hansal Mehta, it is co-produced by Bhushan and Krishan Kumar's T-Series Films and Mehta's Karma Pictures. The film is slated to release on 15 September.
Watch the song here:

Entertainment
An FIR was registered at the Amboli police station against a man for extortion and other charges of the IPC, a day after an offence was registered against Bhushan Kumar for allegedly raping a woman under the pretext of providing her with a job in T-series.
Entertainment
Call My Agent makers told French radio in April that the feature will be produced this year and is expected to broadcast by early 2022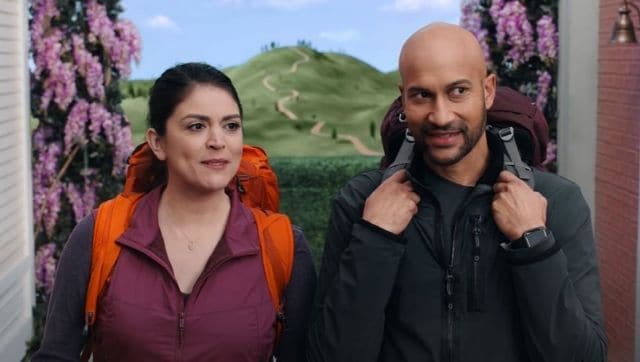 Entertainment
Though bumpy at times, Schmigadoon! is a feel-good comedy and a hat-tip to musicals, worth a slow-Sunday watch.