Shekhar Kapur wants to return to Indian cinema 24 years after Bandit Queen; says 'our Hindi films try too hard'
In the late '90s, the 72-year-old director Shekhar Kapur turned to Hollywood and made award-winning films such as Elizabeth and Elizabeth: The Golden Age.
Impressed by regional cinema, director Shekhar Kapur, who headed the feature film jury of this year's National Film Awards, says Hindi film industry needs to pull up its socks.
The veteran filmmaker singled out regional films, particularly Malayalam cinema, at the 65th National Film Awards announcement on 13 April.
Also read: National Film Awards 2018 complete winners list: Sridevi named Best Actress; Newton is Best Hindi Film
When asked whether a divide still exists between the mainstream and regional cinema, Kapur told PTI, "I think Hindi cinema should now become regional cinema."
"The standard of performances in some of the regional films is completely stunning. Hindi films cannot compete with them, not in the state they are... And I know why... Our Hindi films try too hard to become everything. These (regional films) are rooted," the director said while announcing the name of the winners.
Jayaraj won his second best director award -- this time for Malayalam film Bhayanakam. He also won the best adapted screenplay award.
Fahadh Faasil won the best supporting actor award for Malayalam film Thondimuthalum Driksakshiyum. The movie also won the award for best Malayalam film and took home the honour in best original screenplay category.
Santhosh Raman got the award for best production design for Take Off. Its actor Parvathy received a special mention.
Kapur, known for films such as Mr India and Bandit Queen, said after having served in the jury, he is ready to come back home and make movies in India.
In the late '90s, the 72-year-old director turned to Hollywood and made award-winning films such as Elizabeth and Elizabeth: The Golden Age.
"My last film in India was Bandit Queen. It was for a reason that I didn't make films in India. I wanted to make better films here. For years, I've been watching films and thinking that 'Nah... the standard of Hindi films is not that good.
"I thought, 'Why should I go back? It should move forward and take up newer challenges'. But after 10 days of watching these films, talking to my jury members, I want to make a film in India."
Kapur said films recognised at the National Awards were supposed to be enjoyed by both audiences and critics. "Awards are given not only to highlight the work done by the filmmakers, they are also given so that audiences actually go and watch the films. These films are not just meant to be viewed by film critics.
"Why only allow the film critics to see the films? There is a very thin line between prejudice and judgement. Film critics are usually very prejudiced. You must watch these films. A lot of people have done a lot of hard work," he said.
Entertainment
Bhediya is directed by Stree and Bala helmer Amar Kaushik. It stars Varun Dhawan, Kriti Sanon and others.
Entertainment
Actors Karan Singh Grover and Bipasha Basu are ready to embrace parenthood as they will be welcoming their first child.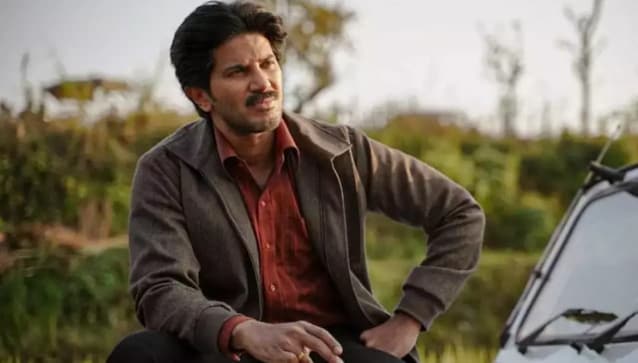 Entertainment
Notably directed by Raj Nidimoru and Krishna DK, Guns & Gulaabs features Rajkummar Rao with Dulquer Salman, Gulshan Devaiah, and Adarsh Gourav in lead roles.