Sharp Objects mid-season review: Amy Adams' slow-burn psychological thriller will leave you on pins and needles
An investigative reporter reluctantly returns to her small hometown of Wind Gap, Missouri, to uncover the mystery behind the murder of two teenage girls.
"My demons are not remotely tackled," says an emotionally troubled Camille Preaker. "They're just mildly concussed."
Camille, the investigative reporter played by Amy Adams in HBO's Sharp Objects, is a woman struggling to cope with the traumas of her past. The ordeals and secrets of her difficult childhood are written on her body, carefully hidden underneath the long-sleeved shirts and dark skinny jeans. To numb and suppress her pain, she regularly knocks back vodka neatly concealed in an Evian bottle.
The antihero, struggling with internal conflicts and ideological dilemmas, ushered in TV's so-called Golden Age. And Camille joins — what was for a long time mostly — a boys' club of prestige cable dramas' most damaged and self-destructive protagonists.
After all, Sharp Objects comes from a writer notorious for her cold-eyed and complex female characters — Gillian Flynn, whose New York Times best-selling novel Gone Girl divided critics, with some hailing it as a "subversive feminist masterpiece" while others called it a "misogynistic wet dream."
While Sharp Objects (Flynn's debut novel) shares similar emotionally manipulative characters and many of the dark, psychological thriller elements of Gone Girl, it also makes pointed observations about how violence and trauma can affect three generations — a mother, daughter and younger half-sister — of small-town women.
And much like David Fincher's film adaptation of Gone Girl, Marti Noxon's eight-part TV adaptation of Sharp Objects is carried by an award-worthy performance from its female lead. Of course, the HBO drama is also boosted by blisteringly chilly performances from the ever-dependable Patricia Clarkson and Australia's latest acting export, Eliza Scanlen.
Though Sharp Objects takes a couple of episodes to build its grim and unsettling world, you're reeled into its suspenseful narrative by the fourth. Camille, a journalist with the St. Louis Chronicle, reluctantly returns home to the small town of Wind Gap, Missouri, to uncover the mystery behind the murder of two teenage girls. Wind Gap is a Southern town with essentially two types of people — "old money" and "trash" (or "trash from old money," as Camille describes herself) and it soon becomes clear why she left home in the first place — her dysfunctional family.
Camille's investigation into the horrific murders (what with the local police's inability to solve them) reunites her with her overbearing mother Adora (Clarkson), her pitifully pliant step-father Alan (Henry Czerny) and her precocious half-sister Amma (Scanlen) in their lavish doll-house like mansion. Her homecoming, however, triggers painful memories from her past (including the death of her younger sister Marian and a possible gang-rape involving the school football team), which further aggravates her addictive self-harm behaviours, be it sticking sharp objects into her body or drinking till she passes out.
As she slowly remembers details from hallucinatory flashbacks sparked by these familiar surroundings, she begins to piece together the psychological puzzle of her past, which in turn may just help her uncover the truth behind the town's shocking murder mystery.
Sharp Objects takes your typical small-town whodunit and blends it with elements of psychological thriller and southern Gothic melodrama. It shares a few aesthetic, tonal, and thematic similarities with two of HBO's other dark prestige dramas — True Detective and Big Little Lies.
Its bleak but beautiful backdrop of American hinterland, its deeply damaged protagonist and its serial killer mystery epicentre reminds you of the former's Season 1; while its small-town politics, its petty power plays, its snoopy neighbours and their dark secrets might fool you into thinking the latter had an early Season 2 premiere.
Although Sharp Objects may not have Adams delivering cynical soliloquies a la Rust Cohle or spouting snarky put-downs like Madeline Mackenzie, she more than makes up for it with a riveting, profoundly honest performance. Haunted by the ghosts of her past, Camille numbs her anguish with vodka and a Led Zeppelin playlist on repeat. She may be a poor advertisement for driving responsibly and a pretty mediocre journalist (she files only one story in four epoisodes!) but she makes for a pretty fascinating anti-heroine. Adams internalises Camille's rage as if it were her own, hitting all the right emotional notes in this female-driven drama.
Primarily concerned with the arcs and viewpoints of the women in its story, the miniseries explores the often dark side of female relationships, especially in regard to mother-daughter tension and sibling dynamics. The neurotic and controlling Adora seemingly resents Camille and constantly undermines — and interrupts — her work, worried that her daughter will disgrace the family name. Her carefully constructed public image as the town matriarch may help her keep a firm hold on the goings-on in Wind Gap. But underneath her veil of southern gentility and that "sugary passive aggression", however, is a woman with plenty of emotional baggage. Though she is cruel towards Camille, she is overprotective of her youngest daughter, Amma, whom she treats like a baby doll. Even when Amma acts out, Adora blames it on Camille's bad influence.
Meanwhile, the deceitful Amma appears as a bored teenager filled with small-town ennui and frustration. So, she alternates between her mother's dutiful Southern belle by day and a rebellious, roller-skating Lolita by night. She frequently stays out past curfew with a killer on the loose and Camille, suspecting not everything to be right with her little sister, follows her one morning to the family-owned slaughter house, where she is seen eerily cradling a baby piglet. The coy look on Amma's face to let Camille know she's aware that she's being watched, adds to the show's creepy, steadily escalating sense of foreboding. In another shocking scene, Amma publicly humiliates Camille and then apologises the next day, admitting: "Sometimes when I show off in front of my friends, I get carried away." Even in the presence of Adams, Scanlen steals almost every scene with her nuanced portrait of a hellraising teenager.
However, most of the supporting characters are not as well fleshed out as Camille, Adora and Amma. During her investigation, Camille comes across the smug police chief Vickery (Matt Craven), his foil Richard Willis (Chris Messina), the big city detective assigned to work the case — and someone you knew was bound to become Camille's love interest from the very first episode — and the brooding John Keene (Taylor John Smith), who is one of the victims' brother and also a suspect. She also reconnects with Jackie (Elizabeth Perkins), the local gossip and an aunt-like figure, who provides brief but much needed moments of humorous respite from the bleakness that is Sharp Objects. Meanwhile, the cool and collected facade of Camille's step-dad Alan — who initially appeared to be the domineering Adora's wilfully passive husband and seemed content with his records and noise-cancelling headphones — has started to crumble with each episode.
Jean-Marc Vallée's direction helps create a pervasive atmosphere of dread and apprehension that is common to Flynn's work. It has a stream-of-conscious quality to it, with visuals that are deliberately disorienting in order to transport the viewers inside Camille's head and make them empathise with her inconsistent emotional state. He employs a nonlinear storytelling style with plenty of jump-cut flashbacks to capture her fractured memories as she slips between the present and past. Its surrealist small town fever dream aeshetic reminds you of David Lynch's Twin Peaks.
The show's eclectic soundtrack features music that solely comes from diegetic sources — through iPods, stereos, and jukeboxes in dive bars. A character's musical preferences often reflect their personality or social identity. Alan and Adora clearly prefer it if the needle drops on vinyl records of piano-heavy compositions while Camille's inner turmoil is scored mostly to some of Led Zeppelin's more bluesy songs. With her cracked iPod always within reach, she swills down vodka, always coupling it with music to drown out her distressing thoughts.
Sharp Objects is the kind of slow-burn psychological drama that will test, and reward, patient viewers. While its back-and-forth jumping timeline may feel tiresome initially, you eventually grow accustomed to it. Even its imagery and themes — the flashbacks and Camille's alcoholism —  often seem overindulgent and needlessly repetitive and the show could certainly have benefited from a more spare and measured use of them.
But, four episodes through, Sharp Objects looks like another satisfying and worthy addition to HBO's stable of prestige dramas, barring the aforementioned minor issues. Like they say, "There's no rose without a thorn."
Sharp Objects is currently streaming on Hotstar.
Find latest and upcoming tech gadgets online on Tech2 Gadgets. Get technology news, gadgets reviews & ratings. Popular gadgets including laptop, tablet and mobile specifications, features, prices, comparison.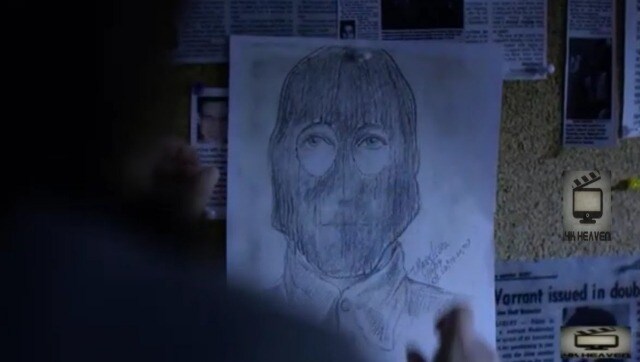 Entertainment
As much cautionary tale as public service, Michelle McNamara's I'll Be Gone In the Dark — on the hunt for the Golden State Killer — gets the docuseries treatment courtesy HBO
Entertainment
A bold, praiseworthy initiative on paper, Rasbhari takes a miserable fall in its implementation
Entertainment
Gone with the Wind was pulled two weeks ago as the United States began a mass reckoning with systemic racism triggered by nationwide protests over police brutality