Shah Rukh Khan to present Rima Das' Bulbul Can Sing as opening film at Indian Film Festival of Melbourne 2019
After its world premiere at Toronto International Film Festival, Rima Das' Bulbul Can Sing will open Indian Film Festival of Melbourne 2019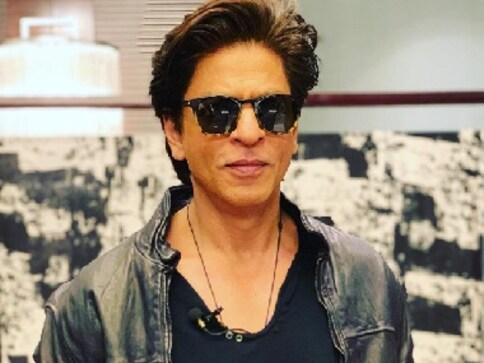 National Award-winning filmmaker Rima Das' latest Assamese feature, Bulbul Can Sing is all set to be the opening film of the Indian Film Festival of Melbourne. Shah Rukh Khan, this year's chief guest at the festival, will present the film to the Australian audiences in Melbourne. The film will be screened on 8 August.
Sharing her excitement, Rima said, "I love the enthusiasm and exuberance of an opening night. (I am) so excited that Bulbul Can Sing is the opening night film at IFFM. The film has truly been special for me as a filmmaker. The response and appreciation we have received from across the places we had traveled to with the film is also very special. I'm looking forward to the Australian premiere of the film and interacting with the audiences there and having a conversation with them on cinema."
The annual festival, which takes place in Australia, will celebrate its decade-long initiative to promote Indian cinema in the continent.
Bulbul Can Sing is a visceral coming-of-age drama about a teenage girl, Bulbul, living in a village in Assam, fighting her way through love and loss as she figures out who she really is. It had its world premiere at Toronto International Film Festival (TIFF) 2018, where it was showcased at the Contemporary World Cinema section. It was also showcased at the 23rd Busan International Film Festival 2018.
Rima Das' debut film as a writer-director-producer, Man with Binoculars (Antardrishti), premiered at Tallinn Black Nights Film Festival 2016. Village Rockstars, her second feature, has screened at more than 70 renowned film festivals and has won 44 awards, including four National Awards (Best Feature, Best Editing, Audiography and Child Artist). It was even India's official entry from the country to the Oscars.
Entertainment
The need for the show to resonate with our present priorities ties into the frustrating vagueness of the storytelling.
Entertainment
"Cannot in good conscience provide economic support to a government that enacts regressive voting laws that are designed to restrict voter access," Will Smith and Antoine Fuqua said in a statement.
Entertainment
Tabassum was shooting from home for her digital show Tabassum Talkies, days before she tested positive for the coronavirus