Selena Gomez drops new single, Look At Her Now, a day after releasing Lose You to Love Me
Just a day after releasing 'Lose You to Love Me,' pop-singer Selena Gomez surprised fans with another song 'Look At Her Now.'
Just a day after releasing 'Lose You to Love Me,' pop-singer Selena Gomez surprised fans with another song 'Look At Her Now.'
The 27-year-old singer dropped the song and accompanying music video at midnight.
The song tells a story of a breakup - presumably her own.
"They fell in love one summer/A little too wild for each other/Shiny 'til it wasn't/Feels good 'til it doesn't," Gomez croons while dancing in vinyl ensemble accompanied by a large number of background dancers, reported People magazine.
The star then changes into a sequin mini dress.
"It was her first real lover/His too 'til he had another/Oh God when she found out/Trust levels went way down," she sings.
She then dusts off the romance singing, "Of course she was sad/But now she's glad she dodged a bullet."
"Took a few years/To soak up the tears/But look at her now/Watch her go," Gomez sings.
Gomez then suddenly appears to directly address her ex-boyfriend Justin Bieber, and sings, "Fast nights that got him/That new life was his problem."
Gomez announced the new song on her Instagram, explaining that the track is a special gift for her fans.
Check out her post here
After Gomez her latest track, 'Lose You to Love Me,' she received appreciation and praises from her friend Taylor Swift and her other fans.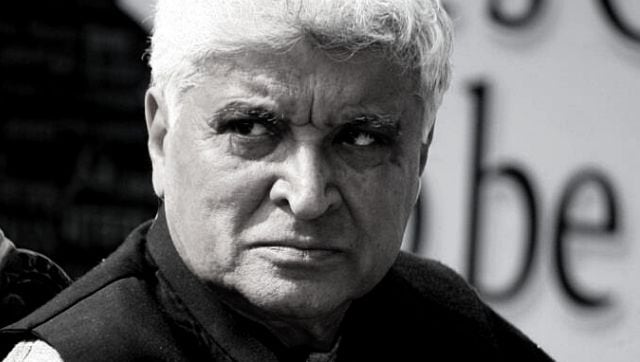 Entertainment
Mumbai-based lawyer Santosh Dubey last month sent a legal notice to Javed Akhtar for allegedly making "false and defamatory" remarks against the RSS in an interview to a news channel, and sought an apology from him
Entertainment
"It shines a light on white-collar America and its guilt," said Michael Keaton on his show Dopesick
Entertainment
The Last Hurrah chronicles the story of "an exemplary mother, Sujata, who battles the most challenging situations", said a press release.