Sean Penn criticises #MeToo: Spirit of much of the movement has been to divide men and women
Sean Penn, who appeared on NBC's Today, said the popular #MeToo debate was 'too black and white' and had been at times too quick to pass judgment on the accused.
Two-time Oscar winner Sean Penn has sparked controversy with his latest comments about the #MeToo movement, saying in an interview aired on Monday that he was "very suspicious" of a campaign that had divided men and women.
Penn, who appeared on NBC's Today program to promote his television debut on Hulu's The First, said the popular debate was "too black and white" and had been at times too quick to pass judgment on the accused.
"Well, we don't know what's a fact in many of the cases," the 58-year-old Penn said. "The spirit of much of what has been the #MeToo movement is to divide men and women."
His co-star Natascha McElhone had said she believed the female characters in The First — a fictional series set in the near future about a fraught first manned mission to Mars — were influenced by the #MeToo movement, but Penn disagreed.
"I'd like to think that none of it was influenced by what they call the movement of #MeToo," he said, saying the campaign against sexual assault and harassment had been "largely shouldered by a kind of receptacle of the salacious."
When asked to expand on that idea, Penn said he had doubts about a movement that he described as "really a series of many individual accusers, victims, accusations — some of which are unfounded."
"I'm very suspicious of a movement that gets glommed onto, in great stridency and rage, and without nuance," the actor added. "And even when people try to discuss it in a nuanced way, the nuance itself is attacked. I think it's too black and white. In most things that are very important, it's really good to just slow down."
McElhone looked somewhat pained as Penn spoke, but defended him in part, saying: "I think what Sean was maybe alluding to is this sort of bubble of actors or people who are in magazines that have gotten a lot of attention from this."
Penn's remarks nevertheless generated a near-immediate backlash on Twitter. Many users referred to allegations that the actor had physically assaulted Madonna during their marriage — claims that the pop diva herself later said were false.
Actress Thandie Newton, who stars on HBO's Westworld, said: "How much actual drivel is #SeanPenn attempting to string into ANYTHING coherent?"
And comedian Whitney Cummings posted: "Hey Sean Penn, #metoo isn't about "dividing men and women." (...) This is about any kind of abuse of power. Bye, dude.
(With inputs from Agence France-Presse)
Entertainment
Coolio won a Grammy for best solo rap performance for "Gangsta's Paradise," the 1995 hit from the soundtrack of the Michelle Pfeiffer film "Dangerous Minds" that sampled Stevie Wonder's 1976 song "Pastime Paradise" and was played constantly on MTV.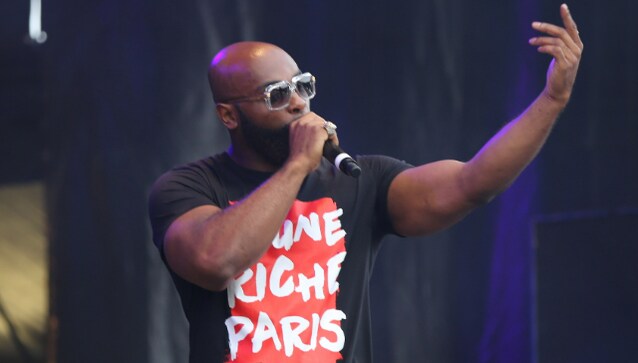 Entertainment
The rapper's ex filed a criminal complaint against him in July, prompting Kaaris to lodge his own complaint for a false report.
Entertainment
Arnold Schwarzenegger stood alongside Simon Bergson, the foundation's chairman, who was born after the war to Auschwitz survivors, and mentioned his own family history.