Sarkar controversy: Police arrives at AR Murugadoss' house; Rajinikanth, Kamal Haasan support film amid AIADMK backlash
After Mersal, which earned the wrath of BJP leaders in Tamil Nadu for its anti-government dialogues, Vijay's Sarkar has now ruffled feathers in the state
After 2017 Diwali release Mersal, which earned the wrath of BJP leaders in Tamil Nadu for its anti-government dialogues, Vijay's Sarkar has now ruffled feathers in the state. Certain crucial scenes and characters in the movie have upset the ruling AIADMK party ministers. Several party members even took to the streets on Thursday demanding the removal of the controversial sequences from the film.
Just how the Kollywood film fraternity had stood together in support of the makers of Mersal last year, high-profile stars from the Tamil film industry such as Rajinikanth, Kamal Haasan and Vishal also batted for Sarkar and strongly condemned the demands of the party supporters, some of whom even engaged in violence.
Tamil Nadu Information and Broadcasting Minister Kadambur Raju was the first official from the state government to express his displeasure with a few scenes from Sarkar and sought their removal from the film. Now, Tamil Nadu Law Minister CV Shanmugam, Fisheries Minister D Jayakumar, North Madurai MLA VV Rajan Chellappa, AMMK Founder, and RK Nagar MLA TTV Dhinakaran also joined forces and lashed out at AR Murugadoss, Vijay and Sun Pictures, the film production arm of Sun Network group owned by Kalanidhi Maran, grand nephew of late former TN Chief Minister and DMK Supremo M Karunanidhi.
The controversial scene in question features AR Murugadoss in a special cameo appearance, throwing away the freebies distributed by the state government into the fire during the song 'Oru Viral Puratchi'. Since the free distribution welfare scheme of mixers, grinders, and fans was launched by late former TN Chief Minister J Jayalalitha in her 2011 election manifesto, party ministers have pointed out that the scene directly insults the state government and attempts to malign the image of their leader. The cadres have also taken umbrage at the portrayal of Varalaxmi Sarathkumar, whose character is named Komalavalli, the real name of Jayalalitha before she forayed into politics.
On Thursday, scores of AIADMK supporters staged a protest in front of theaters screening Sarkar and tore down banners of the film. Chennai's Kasi theatre, which is an epicenter for FDFS (First Day First Show), was also vandalised by certain party members. Madurai, Coimbatore, and Trichy witnessed sporadic protests in several theatre complexes which led to exhibitors cancelling the matinee shows of the film in specific areas.
After the scale of protests gradually increased, the makers finally gave in and agreed to remove the objectionable scenes from the film. Popular distributor Tiruppur Subramaniam confirmed saying, "The team has given their consent to remove a few scenes and mute the controversial dialogues which have caused distress to ADMK supporters. They are currently awaiting clearance from the censor board, and the updated content is most likely to play in theaters from tomorrow's (9 November) noon show."
However, all hell broke loose when Sun Pictures sent out a shocking tweet last night stating:
BREAKING NEWS : Police reach Director A.R.Murugadoss residence to arrest him.

— Sun Pictures (@sunpictures) November 8, 2018
A few minutes later, they added:
After enquiring about A.R.Murugadoss' whereabouts police have left his residence since he was not there. — Sun Pictures (@sunpictures) November 8, 2018
At 11:53 PM, Murugadoss took to his Twitter page and again confirmed that police arrived at his doorstep and "banged the door several times".
Police had come to my house late tonight and banged the door several times.Since I was not there they left the premises. Right now I was told there is no police outside my house.

— A.R.Murugadoss (@ARMurugadoss) November 8, 2018
Kamal Haasan was one of the first people from the industry to defend Sarkar and voice his support for the film. A rough translation of his tweet says: "Employing pressure tactics through its tyrannical power to sabotage a duly certified film like Sarkar is not new to this government. A state which doesn't dare to accept criticism will derail. Power brokers will perish. The righteous people will win."
Giving weight to Kamal Haasan's strongly-worded tweet, Superstar Rajinikanth also came out in support for the film and condemned the government. A rough translation of his tweet says: "Once the censor board certifies a film, staging protests to demand the removal of certain scenes, obstructing the screenings, and tampering with the banners are all unlawful activities. I strongly condemn those actions."
தணிக்கைக்குழு தணிக்கை செய்து படத்தை வெளியிட்டபிறகு,அந்தப் படத்திலிருந்து சில காட்சிகளை நீக்கவேண்டும் என்று போராட்டம் நடத்துவதும், திரையிடத் தடுப்பதும்,படத்தின் பேனர்களை சேதப்படுத்துவதும், சட்டத்திற்குப் புறம்பான செயல்கள். இத்தகைய செயல்களை நான் வன்மையாகக் கண்டிக்கிறேன். — Rajinikanth (@rajinikanth) November 8, 2018
Vishal, president of Tamil Film Producers' Council (TFPC) and secretary of South Indian Artistes Association (SIAA), also questioned the demands of the party members to axe the scenes from an already certified film.
Police in Dir Murugadoss s home????? For Wat?? Hoping and really hoping that nothin unforeseen happens. Once again. Censor has cleared the film and the content is watched by public.den why all this hue and cry.

— Vishal (@VishalKOfficial) November 8, 2018
Find latest and upcoming tech gadgets online on Tech2 Gadgets. Get technology news, gadgets reviews & ratings. Popular gadgets including laptop, tablet and mobile specifications, features, prices, comparison.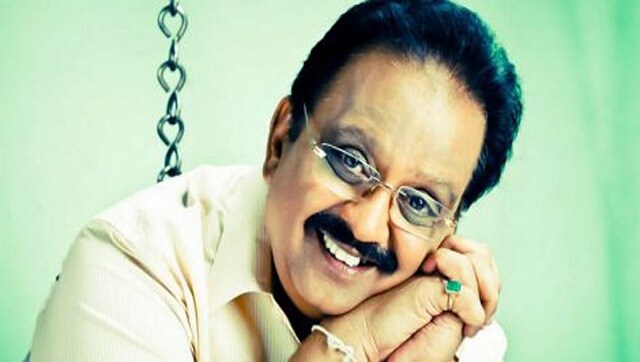 Entertainment
SP Balasubrahmanyam fit into the grammar of Hindi film music organically. He possessed the wizardry to make his singing style language-agnostic when appealing to a wider Hindi film audience.
Entertainment
Bigg Boss 14 will air at 10.30 pm from Monday through Friday, while the special Weekend Ka Vaar episodes will be out at 9 pm.
India
Locals blocked traffic for some time on the Dindigul highway in protest and dispersed only after police assured them that action would be taken