Salma Hayek joins Tiffany Haddish, Rose Byrne in Miguel Arteta's comedy Limited Partners
Salma Hayek will play an executive who makes a buyout offer to the company run by the characters essayed by Tiffany Haddish and Rose Byrne.
Los Angeles: Actress Salma Hayek has joined Tiffany Haddish and Rose Byrne in the comedy Limited Partners.
Miguel Arteta, who recently directed the comedy Beatriz at Dinner with Salma Hayek, will be adapting a script written by Sam Pitman and Adam Cole-Kelly as well as directing the Paramount Pictures comedy, reports The Hollywood Reporter. 
Haddish and Byrne play best girlfriends who build a successful company, only to find their bond tested when a big buyout offer comes their way. Hayek plays the executive who makes the buyout offer, who creates a rift between the two friends. In an earlier report, it was stated that Rose Byrne was in negotiations to star in the buddy film, but now it has been confirmed. It is also being said that Byrne's character is said to be the more practical of the two women.
Production on Limited Partners is set to start in October, with a June 2019 release in the works.
Hayek most recently starred in The Hummingbird Project, directed by Kim Nguyen, and The Hitman's Bodyguard. Along with this, Netflix has given a series order to the Mexican drama Monarca, which is being produced by Hayek's company Ventanarosa, Lemon Studios and Stearns Castle.
(With inputs from the Indo-Asian News Service)
Entertainment
In the past celebs like Amy Schumer, Olivia Rodrigo, Kendall Jenner, Shea Couleé, Jennifer Lawrence and others spoke about abortion rights.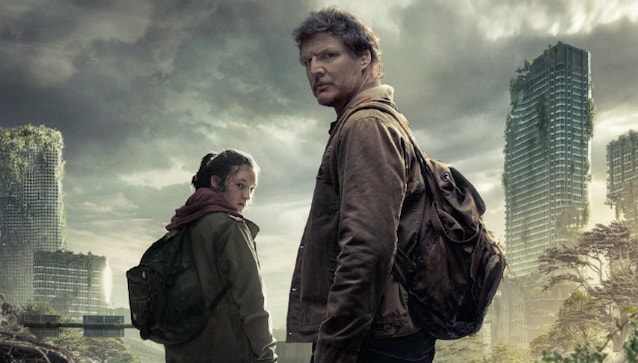 Entertainment
Fortunately, humanity has been saved from Cordyceps as these fungi can't survive in warm-blooded creatures.
Entertainment
With the performances of Bad Bunny and Brandi Carlile, the show took a grand start and as we expect many stalwarts to perform at the most significant musical event, let's check who bags the prominent trophies