Rishi Kapoor's verdict on son Ranbir's films: Jagga Jasoos was rubbish; Bombay Velvet, indulgent
Rishi Kapoor, who'll be seen on the big screen in upcoming movie Mulk, spoke about his son Ranbir Kapoor's career and his latest blockbuster Sanju.
Rishi Kapoor, who will soon be seen in Anubhav Sinha's upcoming movie titled Mulk, spoke at length about various issues in an interview with HuffPost India.
Also read: Anubhav Sinha on Mulk: There was not a single moment of self-censorship while making the film
The actor, who will be playing the role of a common man named Murad Ali Mohammed, who is trying to reclaim his family's lost honour, spoke about his son Ranbir Kapoor's career and his latest blockbuster Sanju. When asked about his son's latest being in-line with Rishi's idea of what Ranbir should be doing, the veteran actor said, "It was a pretty good film, unlike both Bombay Velvet or Jagga Jasoos. They were bad films. They were indulgent. Even Sanjay Leela Bhansali made Saawariya. I mean his forte is something else and he made something else."
Talking about Bombay Velvet director Anurag Kashyap and Jagga Jasoos director Anurag Basu, Rishi Kapoor said, "Anurag Kashyap. You give him so much money, he literally didn't know what to do with it. Jagga Jasoos was such a bad film, such a bad story. It was absolutely rubbish. I questioned Ranbir and he said, "Papa, the man who gave me Barfi, how could I question his... I thought he'd be responsible enough to know to keep the story at its point."
Rishi Kapoor further said that he doesn't interfere in Ranbir's career and the latter does what he wants.
He went on to say:
"I mean everybody said ki what is Ranbir doing and again it's going to go down the drain and Ranbir is finished and this and that. They all said that. I said that it is his choice and he's an actor, he will go through these experiences. He'll learn from his mistakes. I mean I've seen that boy coming to the house and not eating, then working out and putting on weight for the bulked up Sanju and then losing it all for the lanky one. And that boy has worked really hard for the film. People are not really understanding the amount of labour that is gone as an actor in the film."
Also read: Rishi Kapoor trolled for plugging his film Mulk in a tweet about Imran Khan and Pakistan elections
Mulk has been directed by Anubhav Sinha and also stars Prateik Babbar, Rajat Kapoor, Taapsee Pannu, Ashutosh Rana, Manoj Pahwa, and Neena Gupta. It is slated to release on 3 August.
Find latest and upcoming tech gadgets online on Tech2 Gadgets. Get technology news, gadgets reviews & ratings. Popular gadgets including laptop, tablet and mobile specifications, features, prices, comparison.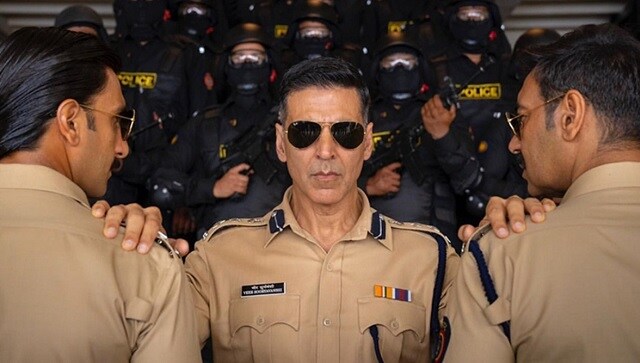 Entertainment
Sooryavanshi producer says releasing the film in Diwali, after the Centre approved reopening of cinema halls from 15 October, was not possible, since it cannot be released "with less than one month of promotion"
Entertainment
Kangana Ranaut claims the film industry runs on an unwritten rule of "you hide my dirty secrets I will hide yours," in response to top Bollywood filmmakers and producers moving the Delhi high court against media houses and journalists for "defaming the industry."
Entertainment
Kshitij Ravi Prasad, who was arrested by the Narcotics Control Bureau on 26 September, approached the special Narcotic Drugs and Psychotropic Substances (NDPS) Act court for bail and said that he has been falsely implicated in the Sushant Singh Rajput death case.