Rishi Kapoor passes away at 67: Amitabh Bachchan, Sharmila Tagore, Shatrughan Sinha mourn actor's death
Rishi Kapoor was hospitalised on Wednesday at the HN Reliance hospital in Mumbai after he complained of breathing ailments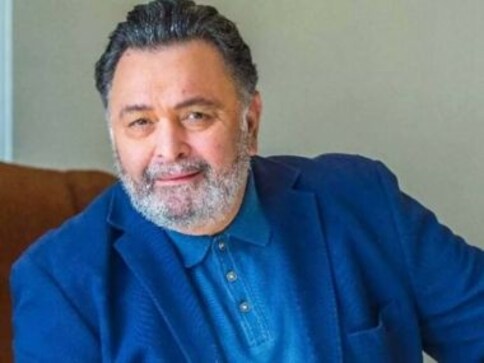 Veteran actor Rishi Kapoor's untimely demise on Thursday brought in a barrage of reactions on social media. The actor was taken to HN Reliance hospital by his family on Wednesday morning after he complained of breathing issues.
His daughter Riddhima Kapoor Sahni posted a heartfelt message for her father, saying the actor was her "strongest warrior."
From actors to politicians, eminent personalities, including the Indian Prime Minister Narendra Modi, Vice President of India Venkaiah Naidu, Congress Member of Parliament Shashi Tharoor and Information and Broadcasting Minister Prakash Javadekar, West Bengal's Chief Minister Mamata Banerjee mourned the loss of the stalwart.
While Amitabh Bachchan wrote that this information "destroyed" him, Akshay Kumar termed the news "heartbreaking." Rajinikanth prayed for his "dearest friend" to rest in peace. Others who expressed their condolences were his nieces Karisma Kapoor and Kareena Kapoor Khan, his co-stars in films Hema Malini, Simi Garewal, directors Anubhav Sinha, Subhash Ghai, Nikkhil Advani, Imtiaz Ali, veteran actor Raj Babbar, Shatrughan Sinha, Karan Johar, lyricist Javed Akhtar, Telugu superstars Chiranjeevi, Allu Arjun, singer Lata Mangeshkar, Aamir Khan, Madhuri Dixit-Nene, Sanjay Dutt, Preity Zinta, Salman Khan, Priyanka Chopra Jonas, Nawazuddin Siddiqui, Sonali Bendre-Behl, Anupam Kher, Taapsee Pannu, Ranveer Singh, Rajkummar Rao, Anushka Sharma, Sonam Kapoor, Parineeti Chopra, Swara Bhasker, Arjun Rampal, Shilpa Shetty, Sonakshi Sinha, Johny Lever, musician Mohit Chauhan, television host Mini Mathur, actor and author Jamie Alter, TV actor Shruti Seth, Indian cricketer Shikhar Dhawan among others.
Sharmila Tagore also mourned his demise and praised Kapoor for his flamboyance on screen. "Rishi had a rare ability to immerse himself in every character completely. And he was a people's person. He could connect with the audience immediately," National Herald reports the veteran actress as saying.
Here are some of the posts
(Also read on Firstpost — Rishi Kapoor passes away: From Bobby, Chandni to Kapoor & Sons, a look at celebrated actor's most remarkable films)
I was 7 years old and overheard that my parents were invited to see a preview of "Duniya meri Jeb mein"...it starred my favourite Rishi kapoor...it was school night and my very particular mother refused to let me come with her....I threw such a tantrum because i couldn't bare the fact that I was being disallowed from seeing a Chintu kapoor film...the parents finally succumbed...i went ....with stars in my eyes...like i had every time I saw him on celluloid...he was my HERO! The very handsome,the exceptionally charming,the eternally Romantic RISHI KAPOOR...my childhood was dedicated to watching him sing his songs with abandon, wearing his printed sweaters and dancing in my bedroom.....doing the dafliwalle routine with a dinner plate in front of my school friends...and finally nearly fainting when I met him for the first time in Cochin on the sets of my fathers film DUNIYA...I looked at him like he was a monument that I wanted to keep marvelling at....when i directed him in SOTY i shed a tear silently after he gave his first shot ... a major childhood dream was actualised ....today i feel like an irreplaceable void has crept into my existence...a piece of my growing years has been snatched away....i am honoured to love him...to know him...to have a drink and reminisce with him....I still will .. how can the romance of Indian Cinema ever leave us? Never. Dard -e dil....but this legendary legacy will live on! I LOVE YOU RISHI KAPOOR!❤️❤️❤️ A post shared by Karan Johar (@karanjohar) on
It's a great great loss . RIP #rishikapoor sir .Your legacy will live on forever sir 🙏🏻 A post shared by Bhumi✨ (@bhumipednekar) on
‪No way ! I don't want to believe this news !!!! 💔 Heartbroken Rishi uncle no more! I had the privilege of working with him in films like kuch to hai & Tell me o kkhuda! Have some wonderful memories of spending time with him which I will always cherish! Love him so much and we all are gonna really miss him a lot ! RIP Rishi uncle #RishiKapoor 🙏🏼‬ A post shared by Esha Deol (@imeshadeol) on
Rest in Peace my dear #RishiSir 💔 You will be missed sir. May God give strength to the family to get through this difficult time.
A post shared by RajKummar Rao (@rajkummar_rao) on
Time is passing. The other day he was on my set. I was nervous, he was the biggest actor I had worked with. I touched his feet and asked him to guide me. He guided me. Another day I invited him to my brother's wedding in Kashmir. Nobody comes so far, these are formalities. He came. And when the baraat was entering the venue he said -"you guys go in front, I will come in the end". I understood later that he did not want the attention to shift from the groom to himself. And today he left. Something precious became past today. But this time will not take him away. I haven't met him for so long anyway, I will think he is still there, smiling. And I can still think of the little time I could spend with him, and smile with him.
A post shared by Imtiaz Ali (@imtiazaliofficial) on
My vision keeps going blur as I write this... Chintu uncle... not done sir... just not done... but if I am fortunate enough, we'll meet again... rest sir... @chintskap
A post shared by Karan Malhotra (@karanmalhotra21) on
Always looking over family..💔 chintu uncle will miss discussing food and restaurants with you.. #uncle #legend
(Also Read: Rishi Kapoor passes away at 67: Revisiting Khullam Khulla, his autobiography offering a ringside view of Bollywood)
also read
Entertainment
Recently, a fan shared his picture dressed exactly like Allu Arjun in Pushpa 2.
Entertainment
She wrote, "I always saw super bodies on big athletic wear brand billboards and wondered if that's really possible for someone like me to achieve that kind of body when that's not the whole and soul of my work. "
Entertainment
Siddiqui's remarks about depression have been receiving some scathing responses on social media. And Devaiah too gave his take on the same