Rima Das' Village Rockstars receives financial support from Assam government for Oscar promotions
Village Rockstars is India's official entry to the Academy Awards.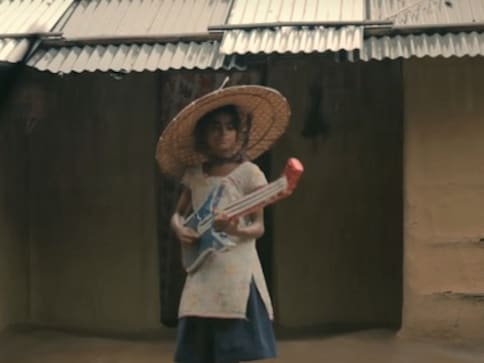 After struggling to raise funds to promote her film Village Rockstars in Hollywood as part of the Oscar campaign, filmmaker Rima Das is happy to have received financial support from the Assam government. Village Rockstars is India's official entry to the Academy Awards.
"Promotions for Oscars are coming along all good. We got Assam government's money. We have received Rs 1 crore from them. We have started our journey, now let's see. We are hopeful," Rima told PTI.
Last year,  Village Rockstars was a festival favourite which bagged the National Award and even won the Golden Gateway Award at the Jio MAMI Mumbai Film Festival.
In the 20th edition of MAMI, the director is part of the jury for Oxfam award.
Post the overwhelming response to her film across the world, Das said life has not changed much for her, personally and she is instead much more relaxed today.
"You feel good that people are appreciating your films. It was very unknown for me how the world audience reacts. But when people from different age groups and part of the worlds accept it, it feels good."
Dubbing  Village Rockstars as a non-structured film, Rima said, "There's no background score, there are a lot of silences and yet we did well during our theatrical run. So everything is interesting."
The theme for this year's award for MAMI Mumbai Film Festival, is "Cinema Beyond Stereotypes". The films in the reckoning for this year's Oxfam Best Film on Gender Equality Award are dramas in various Indian languages, that make compelling social commentary on the current times.
Find latest and upcoming tech gadgets online on Tech2 Gadgets. Get technology news, gadgets reviews & ratings. Popular gadgets including laptop, tablet and mobile specifications, features, prices, comparison.
Entertainment
"I'm proud to be a part of building a new universe centred around Black superheroes; our community deserves that," Michael B Jordan on producing Static Shock
Entertainment
If you are curating a Halloween movie marathon, I would advise skipping the four features of Welcome to the Blumhouse altogether.