Ranveer Singh opens up on wedding with Deepika Padukone: 'I was fully ready and raring to go'
Ranveer Singh and Deepika Padukone got married at Lake Como on 14 November, 2018
Ranveer Singh and Deepika Padukone's marriage was arguably the biggest event of this year (which is also being referred to as the year of weddings, after Sonam-Anand and Virat-Anushka).
Having been a couple for more than five years, the actors' wedding was kept strictly private, allowing only few glimpses for fans and audiences. In a candid interview with Filmfare, Singh recently spoke about Padukone, their marriage, and why the Padmaavat actress is perfect for him.
Singh began by confessing that he was prepared to take the next step into marriage for quite some time and was just waiting for Deepika's green signal— "I was fully ready and raring to go."
Talking about the picturesque venue of Lake Como in Italy, the actor said that it was Deepika's choice and all he wanted was for her to have everything she deserved.
Singh felt that being a 'husband of the millennium' he wanted Deepika to realise all her visions in terms of their marriage. Six months into the relationship Ranveer realised that Deepika was 'the girl', reports Filmfare. "I nurtured the relationship accordingly. It's been six years now. She's too good, too lovely. She's a force of nature. I understood that almost immediately," added the actor. He admitted that he'd been having the feeling for almost three years and could have married Padukone then itself.
The couple got married at Lake Como on 14 November, 2018.
Read the full interview here.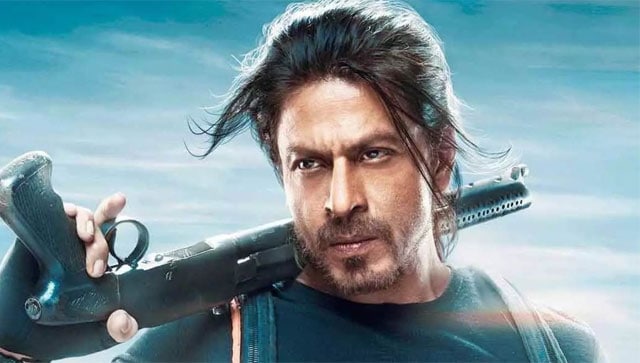 Entertainment
As far as the opening of Pathaan is considered, the film has already overtaken Brahmastra in its advance. With two days to go for its release, Pathaan is expected to cause a storm at the box office as it will challenge the all-time opening day record on a non-holiday.
Entertainment
Pathaan is so much fun when it's being fun – especially with a smashing Salman Khan cameo – that it is tempting to overlook its play-it-safe politics.
Entertainment
Pathaan is a richly referential rollercoaster ride. Archvillain John Abraham playing Gym…sorry Jim and Shah Rukh as Pathaan (that's all he called) play against one another with sparkling bonhomie.