Rangasthalam success made me realise I shouldn't endorse box-office numbers again, says Ram Charan
'In future, I request all my producers to never again put box-office numbers on my film posters,' said Rangasthalam actor Ram Charan.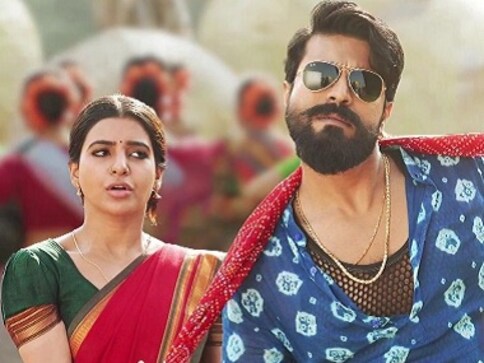 Ram Charan's Rangasthalam, which has already grossed over Rs 200 cr worldwide and continues to run in select screens even after 50 days since its release, has emerged as the third biggest Telugu grosser after SS Rajamouli's Baahubali franchise.
While there's no denying that Charan is thrilled with the overall response to the film, he's not too comfortable with the fact that its success is being gauged by the box-office numbers. At a event on Thursday, Ram Charan opened up about the success of Rangasthalam and why talking about box-office numbers is not a healthy trend.
When asked about his comments on gauging a film's success by its collections, Ram Charan said that he's not happy with the way audiences react to it: "It's not in our hands how audiences feel when we genuinely share box-office numbers. But, I feel when producers share these numbers; it's being interpreted wrongly by fans, paving way to unnecessary controversies. In future, I request all my producers to never again put box-office numbers on my film posters."
"The box-office numbers should be merely compared to footfalls. As an actor, if ten people talk about how genuinely good is my film, I don't think box-office numbers really matter. We all as actors are good friends and we want our fans to also be friendly and not make way for controversies by unnecessarily talking about numbers. Even in my production, I will ensure we won't publicly share box-office numbers going forward."
Also read:  Rangasthalam, Bharat Ane Nenu, Naa Peru Surya and Mahanati: Telugu filmdom strikes gold at box-office this summer
Ram Charan also said the success of Rangasthalam, in which he played a character suffering from hearing impairment, has made him more responsible as an actor. "We didn't expect the film to do so well. I need to thank each and every one of you who embraced a different concept film. I think this success has made me more responsible to pick better films," he said.
He also confirmed that he will begin shooting for his next project with S.S Rajamouli from later this year. Charan will share screen space with Jr. NTR in Rajamouli's film, which is tipped to be made on a budget of Rs. 300 crore.
As the conversation veered towards politics, Charan was asked if he'd extend support to his uncle Pawan Kalyan in his political journey. "When I campaigned for my father when he started his political party, my uncle told me I was too young to be involved in all this. He knows it best. If he wants our support and asks for it, we are all more than happy to give it."
Charan was also asked if he'd ever do a political film like Mahesh Babu's Bharat Ane Nenu, which is one of the biggest hits of this summer. "I have no plans of starring in a political film now. I don't think I can do justice to such a character which Mahesh pulled off beautifully," said Ram Charan.