Rami Malek as Freddie Mercury: Director Bryan Singer releases new still from Queen frontman's biopic
The director of the biopic on the band Queen, Bryan Singer, has dropped another exciting glimpse of Rami Malek as Freddie Mercury. In his Instagram post captioned "Couldn't help myself and had to post this iPhone pic", Rami Malek who is playing the iconic Queen frontman in Singer's film titled Bohemian Rhapsody, once again looks the spitting image of Mercury.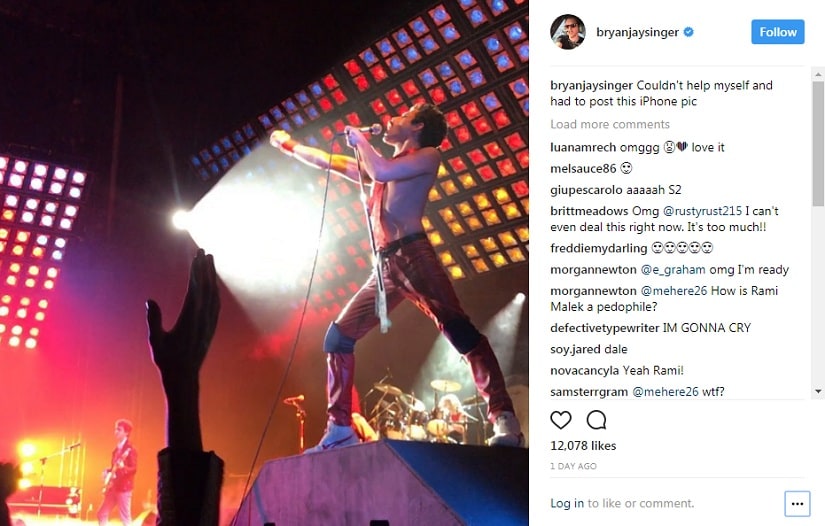 Fans of the band have been excited about the film and Rami Malek's casting since his first look was leaked earlier this year. The actor had acknowledged the widespread acceptance of the character's look and called it "a very affirming moment". The first photo of the 36-year-old Malek as Mercury was released on what would have been the musician's 71st birthday as reported by Entertainment Weekly.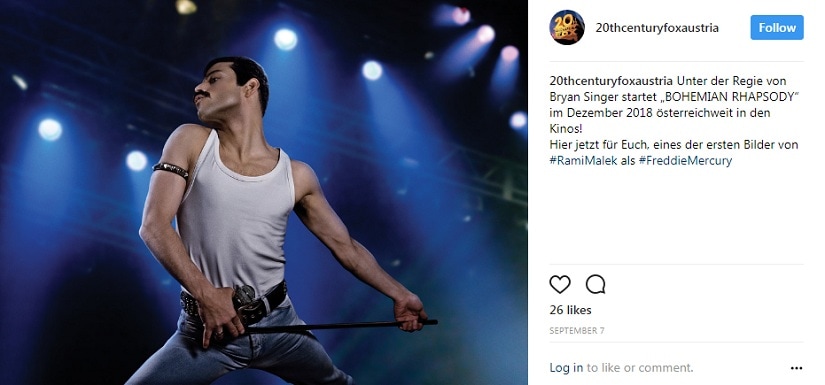 The latest photo shows Rami Malek onstage in a concert setting and is bound to give goose bumps to fans of the band.  Malek has been riding on the success of the acclaimed TV series Mr Robot and has won an Emmy for Outstanding Lead Actor for his performance in the drama.
Bohemian Rhapsody is said to chronicle the band Queen from 1970 onwards, when Mercury teamed with Brian May and Roger Taylor until their famous performance at the Live Aid in 1985, six years before the lead singer died of complications arising from AIDS. Apart from Malek, the director Bryan Singer, known for the X-Men films has cast Gwilym Lee as Brian May, Ben Hardy as Roger Taylor and Joe Mazzello as John Deacon in the roles of the rest of the band members.
The highly anticipated film is slated for a 25 December release next year.
Updated Date: Oct 18, 2017 13:27:31 IST