Rajkummar Rao plays Ahmed Omar Saeed Sheikh in Omerta; All you need to know about his character
In Omerta, Rajkummar Rao plays Ahmed Omar Saeed Sheikh, a British terrorist of Pakistani descent with links to militant groups.
In Omerta, Rajkummar Rao is playing Ahmed Omar Saeed Sheikh, a British terrorist of Pakistani descent who has links to multiple militant organisations like Jaish-e-Mohammed, Al-Qaeda, Harkat-ul-Mujahideen and the Taliban.
A former student at the London School of Economics, Saeed later dropped out to be part of jihadist groups, reports The Indian Express. He has been directly involved in several terror acts which include the kidnappings of foreign nationals in Delhi, who were later taken to two remote villages in Uttar Pradesh. Saeed, who was using the alias of Rohit Sharma, demanded that the Indian government release a total of 10 terrorists imprisoned in Kashmir. However, the hostages were rescued unharmed and Sheikh was locked up in New Delhi's infamous Tihar jail.
After spending five years in jail, Saeed had to be released after his accomplices hijacked the Indian Airlines flight 814 with 190 people on board. The plane was taken to the Kandahar, Afghanistan which back then was under the control of Taliban. The negotiations lasted seven days and paved the way for Saeed's next big blow — the abduction and killing of American journalist Daniel Pearl in Pakistan.
A reporter with The Wall Street Journal, Pearl was captured in Karachi where he was on an assignment. In exchange of his life, the terrorists demanded the USA free all the Pakistani terrorists imprisoned in its states and release the shipment of their F-16 fighter jets. Nine days later, Pearl was brutally killed and the video of his murder was sent to the US.
Apart from being directly involved in these three criminal cases, Saeed has also been linked to the 9/11 attacks, wherein he reportedly sent money to the Al-Qaeda for successfully carrying out the plan.
Currently, Saeed is jailed in Karachi and has reportedly attempted suicide once.
Omerta, directed by Hansal Mehta, is slated to release on 4 May.\
(Also read — Rajummar Rao calls Omerta a brutally honest film: 'As actors we are fascinated with dark characters')
Find latest and upcoming tech gadgets online on Tech2 Gadgets. Get technology news, gadgets reviews & ratings. Popular gadgets including laptop, tablet and mobile specifications, features, prices, comparison.
Entertainment
Jeff Goldblum, who is reprising his character in the upcoming movie in the franchise Jurassic World: Dominion, reflected on how Dr Malcolm was ahead of his times.
Entertainment
Arjun Kapoor took to social media on Sunday to reveal that he has tested positive for the coronavirus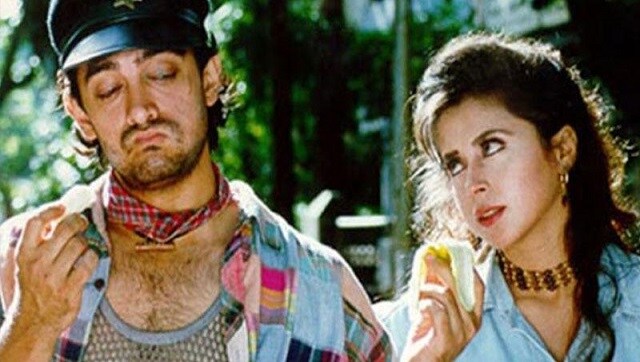 Entertainment
Manish Malhotra's costume design not only changed Urmila Matondkar's onscreen image but elevated the importance of the wardrobe department on a film set.