Rajkumar Hirani honoured with Director of the Year award by Pranab Mukherjee despite sexual assault claims
Rajkumar Hirani received the honour from former Indian president Pranab Mukherjee for his highest grossing film Sanju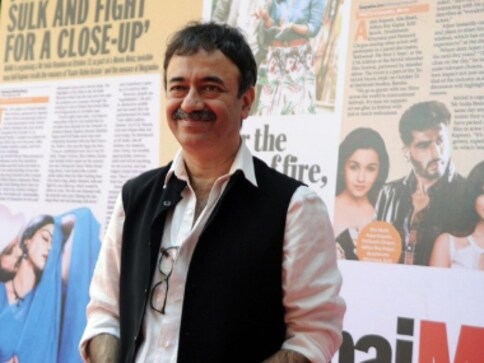 Director Rajkumar Hirani was honoured with 'Director of the Year' award by former Indian president Pranab Mukherjee. Hirani received the honour for his highest grossing film Sanju, which garnered commercial success both in domestic and international markets.
However, the news comes in at a time when Hirani faces grave sexual assault charges by a female colleague, who claims that the filmmaker behaved with her inappropriately during the shoot of Sanju. Recently, Hirani's double nomination in this year's Filmfare sparked heavy criticism on Twitter.
Hirani attended the award function along with his wife. Other eminent personalities were presented with awards for their outstanding contribution across different sectors.
Following his win, Hirani shared his thoughts on art and freedom of expression in a statement, "Art cannot have rules. We can not bound it by boundaries. Art is an expression of the artist. The artist should have the freedom to express it for art's sake or life's sake. Each on his own."
Featuring Ranbir Kapoor in the lead, Sanju added yet another blockbuster to the Hirani's credit. Tracing events from Sanjay Dutt's life, Sanju emerged as one of India's most successful commercial biopics.
Entertainment
Bhumi Pednekar to Huma Qureshi to Mary Kom - Celebrities across official languages of India stand in solidarity with Anubhav Sinha's 'Anek' headlined by Ayushmann Khuranna.
Entertainment
Actress Kriti Sanon will be next seen in the movie Ganapath, alongside Tiger Shroff. She will be shooting in Ladakh for the same.
Entertainment
'We are so lucky that we get to witness what comes out of your talent and creativity': Ranveer Singh to Nora Fatehi.