Rajinikanth's 2.0, Tik Tik Tik, Okka Kshanam, Maayavan — Ushering the science fiction wave in Tamil cinema
The road ahead looks promising as far as the scope of sci-fi in Tamil cinema is concerned, with films like Rajinikanth's 2.0 and Tik Tik Tik lined up.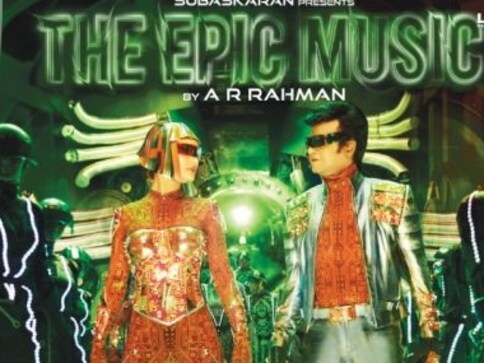 Among the various popular genres explored across southern cinema over the years, the least favorite is science-fiction even though films such as Enthiran, Dasavatharam, 7 am Arivu and Irandaam Ulagam — made at regular intervals — have popularised the genre, making it accessible for the masses. However, thanks to filmmakers like Vi Anand, Shakti Soundar Rajan and writer Nalan Kumaraswamy, whose willingness to experiment within the commercial set up has truly ushered in the sci-fi wave and the road ahead looks very promising.
Three out of five films made by Anand so far have had sci-fi connect and these were not big-budget, star-studded projects. In fact, his 2014 Tamil film Appuchi Gramam — a heartwarming village drama set against the backdrop of an asteroid attack and the end of the world — featured mostly newcomers and was made on a small budget. Anand says he does not set out to make science fiction films but loves to touch upon interesting concepts within the genre that he finds curious.
For instance, his latest Telugu outing Okka Kshanam introduced audiences to the concept of parallel life. "Okka Kshanam is a romantic thriller that's centered on the conflict between love and destiny. When I stumbled upon the concept of parallel life, it made me wonder what if somebody else is living the exact life of ours," Anand told Firstpost and added: "I don't set out to make science-fiction films but as a fan of the genre, I like reading what's new in the world of science. Even when I come across an interesting science-related concept, the intention is never to make it into a film right away because the process takes a while." 
Anand's script of Appuchi Gramam was inspired by a newspaper article he read in his childhood. "The article was about a small village near Erode (in Tamil Nadu). When news about 'end of the world' broke out, people in this village were so much in panic that they decided to celebrate every living minute. They started celebrating with family and friends because they felt that might be their last day on earth," he said. "What inspired me was that how the news about the 'end' had so much effect on the lives of these people in the small village. The core idea of the film is that when we know about the time and day of our death, we tend to be different from how we used to live."
Anand decided that the only way he could talk about the 'end of the word' in his story if he included an element of natural disaster. "I stumbled upon research information that meteorites and asteroids are among the top ten threats to mankind. Thus, the sci-fi angle was justified." Anand will continue tapping into new sci-fi concepts within the commercial space. He has a project with Allu Arjun in the offing and it would also touch upon an interesting science-fiction concept.
For Shakti Soundar Rajan, who awaits the release of Tik Tik Tik, Tamil cinema's first space film, his is not a desperate attempt to make a first-of-its-kind genre film. "The film shaped up in a very organic way and it's written in a way that it takes the story organically into space," he said. Shakti believes one of the reasons we don't get too many science-fiction films is because they are very challenging to write. "It's not easy to convince a producer to bet on a sci-fi film. The writing process, especially the exhaustive research work, took us nine months. That's the time that's usually spent on writing, shooting and making a regular commercial film."
Another reason is the misconception that sci-fi films are boring. "That's why it's important to make these films within the commercial space. Mine is not a dry science-fiction film. I'm a huge fan of Grindhouse movies by Robert Rodriguez and Quentin Tarantino and I intentionally make my films look superficial. It's not that I aim high and it misses and goes low. I aim for a B movie because it's through which I can connect with the masses," he explained," Shakti said.
CV Kumar's Maayavan, which has screenplay and dialogues by Nalan Kumaraswamy, is basically a thriller that touches upon the theme of immortality with a small sci-fi slant to it. Popular as a producer, Kumar made his directorial debut with the project and believes science fiction, as a genre, will gain more prominence when it is made more accessible. Maayavan, despite eliciting lukewarm response, worked due to its interesting science fiction twist to the plot.
While all eyes are on Rajinikanth's 2.0, undoubtedly the most expensive science fiction action film to come out of India, it is worth mentioning that Sivakarthikeyan's next with Indru Netru Naalai director Ravi Kumar will have a strong sci-fi connect too. Anand has a film with Allu Arjun in the pipeline and it will touch upon some interesting sci-fi concept as well.
Entertainment
After Love Aaj Kal 2, Aarushi Sharma will be next seen in Netflix's upcoming film 'Jaadugar'.
Entertainment
'I made a lot of mistakes. But I've always told the truth," said Amber Heard in her first post-verdict interview about Johnny Depp.
Entertainment
As was the case with Miss Americana and Framing Britney Spears, Halftime joins the canon of documentaries that seeks to re-examine the inherent viciousness of the paparazzi culture that profited off turning female celebrities into tabloid fodder.