Rajinikanth debuts on Twitter: Will he shoot past Big B?
It hasn't even been twenty four hours that Rajinikanth joined the micro blogging site — Twitter and he has already enmassed 135k followers.
It hasn't even been 24 hours that Rajinikanth joined the micro blogging site Twitter and he has already amassed 135k followers.
Before he even tweeted his first 140 characters on Twitter he had over 10,000 followers given it is the first time that the actor has joined any social media platform
His first tweet was a simple thank you to his fans. However, it got over six thousand retweets by the end of the day:
The star had earlier confessed that he has no knowledge of technology, so it came as a pleasant surprise for the actor's fans who populate almost every social media site.
A cultural icon, the usually reticent superstar said he was looking forward to interacting with his fans on Twitter. "I have always believed that my career graph is a miracle I owe my fans," Rajinikanth said in a statement after joining Twitter.
"I have been contemplating joining the social media platform for a while to connect with them, hear what they have to say and share my thoughts... I decided to start with Twitter because I felt that the platform is abuzz with all the news and the trends that happen across the globe and I'm told that this is where all the best Rajini one liners are!" he added.
Tweeple's reaction:
Rajinikanth's fans were delighted to find the superstar on the social networking site and soon Rajini one liners started pouring on the Twitter feed. Here are some interesting tweets about the superstar:
Twitter's warm welcome
Twitter also gave a grand welcome to the superstar by putting up a banner that says "Welcome Superstar Rajinikanth to Twitter" on its homepage.
Twitter's Market Director, Rishi Jaitly welcomed the superstar and said "This is truly an 'only-on-Twitter' moment as Superstar Rajinikanth's debut on Twitter also marks his debut in the digital space more generally. We welcome Rajinikanth to Twitter, are happy to support his launch on the platform and look forward to watching him use our mobile service to engage in live, public conversations with fans and other icons around the world." he said.
Reportedly, to make Superstar Rajinikanth's debut on Twitter more exciting for fans from all over the world, those who follow him in the first week, will receive a WelcomeGraph — a personalized welcome picture from the icon.
Rajinikanth's social media agency messes up: Fluence, an offshoot of CA Media Digital, was responsible for handling Rajinikath's social media debut. However, they seemed to have faltered on the front of making it glitch-free.
Hours after Rajinikanth's first tweet, due to some technical glitch the superstar's profile showed that his tweet count went from one to 1400. Everyone who followed him was spammed by an auto generated message. However, the glitch was later fixed and although his tweet-counter says that he has 5,457 tweets at the time the copy was being filed, his feed just shows one tweet.
However, despite all this the superstar's Twitter debut was a hit.
Will Rajinikanth take over the twitterverse?
Till now, Amitabh Bachchan with 8.61 million followers is the most followed Indian film celebrity on the micro-blogging site.  He is closely followed by Shah Rukh Khan who has  7.51 million followers. Apart from them, Aamir Khan (6.67 million followers), Salman Khan (6.77 million followers) and Deepika Padukone (5.58 million followers)  are popular on the social media site. However, with Rajinikanth making his debut at 142k, it might not be long before the Thalaivar take over the social networking site.
Chances are that for the next couple of days #Rajinikanth will trend on twitter and we are happy that the micro blogging site has not crashed yet.
Entertainment
Swarna Ghar revolves around the characters of Kanwaljeet Bedi and Swaran Bedi along with their children. The serial showcases the harsh reality of today's Indian families that how parents put their everything for the success of their children and how they don't care for them as they grow up.
Entertainment
In conversation with Vijay Barse, the real-life hero whose efforts to teach slum children to play football, inspired the Amitabh Bachchan starrer Jhund.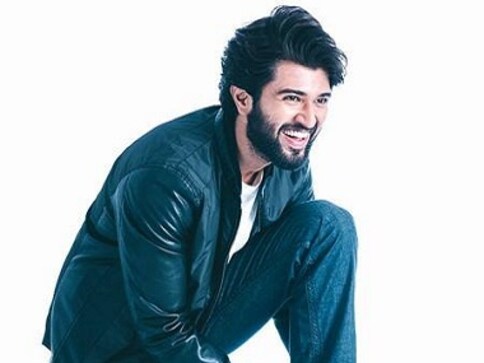 Entertainment
As Telugu superstar Vijay Deverakonda turns a year older, Firstpost zeroes in on the qualities that make the Arjun Reddy actor so special