Raja Kumari talks about her new track with DIVINE and adding Indian influences to her brand of hip-hop
Gritty, dark and bass-heavy perfectly sum up Raja Kumari and DIVINE's new collaboration, Roots.
Raja Kumari and DIVINE have followed up on 'City Slums' with their latest rap-weapon titled 'Roots,' which is meticulously constructed around desi vibes blended into authentic hip-hop music production. The track resonates evolution while staying true to Indian culture.
"We wanted to make a song that took hip-hop in India forward a little bit. We chose the production to be hard-hitting and aggressive which describes both our nature. The lyrics he (DIVINE) references to on this song are about the things he has lived [with] and experienced in his childhood," Raja Kumari tells Firstpost. While DIVINE adds, "'Roots' is the second single off my first ever EP. It's a very special track for me 'cause the moment I heard the beat I was in love with it. Kumari was the best to be on that track, love the way she comes in and kills it. Bass ke saath bars sunna hai hip hop mein tho sunna phir."
Compared to 'City Slums,' 'Roots' is worlds apart. Raja Kumari describes the former as more of an anthem for the people but 'Roots' is true to the hip-hop genre — "It is a battle record and aggressive in nature lyrically," she says. Gritty, dark and bass-heavy are the words that perfectly sum up the track.
Raja Kumari defines her sound as festival music: "I just love it when I perform at a large stage. The common thing all across my music is the drums, the bass, it is very 808 and saturated. That's the way I like it. If it doesn't give you the stank face, I am not interested." A combination of lessons from strong female characters such as Mahishasuramardini, Satyabhama, and Draupadi influenced Svetha Rao into the world of Raja Kumari, her stage name but also a badass princess of the modern era.
According to the Indian-American songwriter, she carved herself a place in the male-dominated music circuit by purely existing and staying authentic to herself. "I think there a lot of women in the industry who say a lot of things from the female perspective about relationships, broken hearts, love lost, pain, sadness, happiness or sexiness; there are so many of those voices. I felt like we were missing my perspective. Of course, I could sing soft and beautiful songs but there are many people to do that," she says, while recalling her childhood where she struggled to find someone to look up to as South Asian kid in America.
Born to Telugu parents in Los Angeles, Kumari had two lives growing up: "On weekends I would travel for classical dancing and wouldn't necessarily share that with my friends. I would come to school with the Alta fading on my hands and they'd ask me what is that? Do you have a hand disease? When it came time to the music, there was no separating me from my culture." Even though her American upbringing impacted her ideologies, she resented being told she isn't an Indian. "My family did a really great job for preserving the culture for us," mentions the co-writer of Lindsey Stirling's 'Mirage', adding, "We don't fake it. We wear sarees for Pujas. We have Pattu sarees, we do Navaratri. My mom does Vijayadashami. We do it every year."
Even though her career was incepted in the States, she chose a local name to represent her work —"Svetha is very hard for people to say in America because of the S-V-E combination. I got Sawaehta, Saventha, Savetha and all kinds. When I was making my first demos as a kid, they wanted to change my spelling to S-A-V-E, so they could say it but this isn't happening, you're not gonna butcher my name." Since Rao was addressed as the "Indian Princess" in cyphers, she struck with its Sanskrit translation – Raja Kumari.
From working with EDM legends Knife Party on 'Boss Mode' and Gwen Stefani's album This Is What the Truth Feels Like to 'Allah Duhai Hai' for Salman Khan's Race 3, Raja Kumari has left no musical genre untouched. She brands herself as the bridge between the East and the West, thanks to her bi-cultural experiences. "In India, I just try to push the bar and how can I use everything I ever learnt from songwriters and producers all over the world, so our music can crossover, that's my attempt. I have written for Fifth Harmony, Fall Out Boy, all kinds of writing and those are in me," she says. 
building the bridge @bep https://t.co/15fES2BBeQ pic.twitter.com/Cm2GMbRsDE — Raja Kumari (@TheRajaKumari) May 26, 2018
Raja Kumari sees the future of the Indian hip-hop circuit in artistes like the cast of Gully Boy and is excited about regional acts such as Madurai Souljour. However, she believes the upcoming artists, as well as fans, need to educate themselves about the genre. "I would love to see the listener learn more hip-hop because just to make music and not know the history is a problem. If we just hear what's on the surface, we not gonna make superstars of tomorrow. They need to go in and learn their history," she says.
In her opinion, even crap-rap has its own place. "I'm not saying a listener shouldn't enjoy a song, I just think we need to be careful [about] what's called hip-hop and rap, there should be an understanding of what they mean. I also enjoy things that are catchy and dumb. There's a mood for everything." She states the example of 'Gucci Gang' being one of the biggest records and people enjoying Selfie Meine Leli Aaj but concludes with the plea: "Don't compare me to Dhinchak Pooja."
Entertainment
"Befriending a notorious entity is no crime. Pretending you do not know him, as Jacqueline Fernandez did when questioned about conman Sukesh Chandrasekar, is certainly inviting trouble of the serious kind."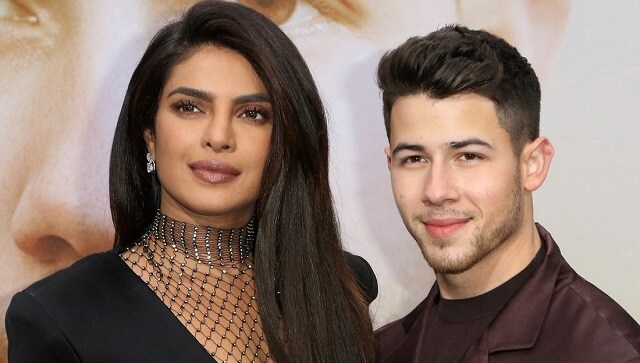 Entertainment
Netflix's new special The Jonas Brothers Family Roast saw Priyanka Chopra taking an aim at Nick Jonas.
Entertainment
While Jon Batiste scored 11 nominations, Justin Bieber, Doja Cat and H.E.R. each came away with the second-most nominations with eight nods