Priyanka Chopra promotes A Kid Like Jake at Sundance Film Festival along with Jim Parsons, Octavia Spencer
Priyanka Chopra is enjoying the Sundance Film Festival as she accompanied the co-stars of her second Hollywood film A Kid Like Jake for promotions
Priyanka Chopra is enjoying the Sundance Film Festival as she accompanied the co-stars of her second Hollywood film A Kid Like Jake for promotions.
The film, which brings together the biggest stars of the big and small screen — Jim Parsons of The Big Bang Theory; Octavia Spencer of Hidden Figures; Claire Danes of Homeland, is directed by Silas Howard known for helming the series Transparent. The film also stars Chopra who is currently busy with the third season of her series Quantico.
The excited actor, braving the snowy North American weather posted, "So proud to be a part of #AKidLikeJake, a story that humanizes the struggle of parents trying to do right by their kid. This film breaks down the barriers of being socially correct, and encourages you to embraces the qualities that makes each one of us unique. So happy to bring my support to this already stellar cast. See you at the pictures...#SundanceFilmFestival."
The movie A Kid Like Jake is a story of a couple's attempts at raising their four year old to the best of their ability, when faced with sky-high tuitions at private schools in New York.
Entertainment
A touch of foresight — as well as passion, planning and a willingness to scrap just about everything — is what prevented some of the major international film festivals to become casualties of the unpredictable pandemic.
Entertainment
"Society likes conformity. Those who deviate from the norm are seen as threats. But it's our individuality that makes us unique. You have to be different to make a difference," says Kabir Bedi.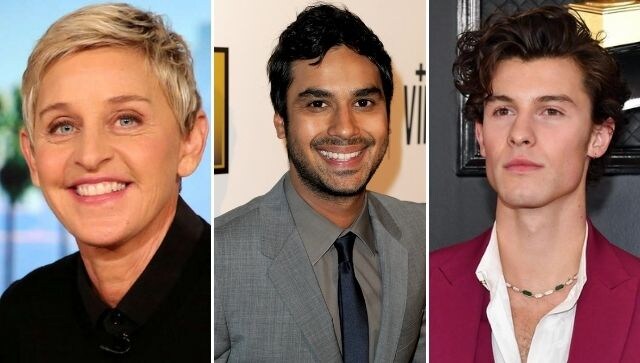 Entertainment
Others international celebrities trying to raise funds are Lana Condor, Jada Pinkett Smith, Lilly Singh and Richard Madden.