Prabhu Deva can handle both comedy and action convincingly, says MS Arjun, director of Yung Mung Sung
MS Arjun says he finished the script in 2016. That is when Prabhu Deva made a comeback to the silver screen after twelve years in Tamil as a lead hero.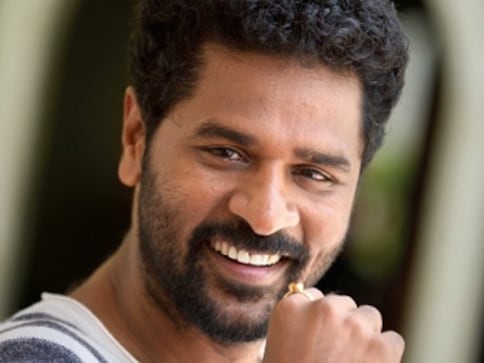 Twelve years after returning to the arc lights as a lead hero in Tamil with the 2016 horror-comedy Devi, actor-director-choreographer Prabhu Deva has now lined up a bevy of projects under various phases of production. With Yung Mung Sung, Lakshmi, Mercury and Charlie Chaplin 2 in hand, the actor has been busier than ever as an actor in the last few years. 
Firstpost caught up with debutant director MS Arjun, who is helming the film with a quirky title, Yung Mung Sung, to learn some exclusive updates about the film which is billed as a period-comedy. "When I wanted to make a film centered on comedy, I equally wanted the emotions and action portions to stand out. All the action sequences have been done in Chinese style. The Kung fu backdrop of the film will be a unique experience for audiences. I had watched a lot of Jackie Chan and Bruce Lee films in my hometown during my growing up days. That's when I developed a liking for Kung fu based movies. The story of Yung Mung Sung happens in 1970-87 and it chronicles crucial events during the period," said Arjun. 
Arjun says he narrated the story of Yung Mung Sung to Prabhu Deva in 90 minutes. "I finished the script of my film in 2016. That's when Prabhu Deva sir made a comeback to the silver screen after twelve years in Tamil as a lead hero. I wanted to narrate my story to him since only a few heroes in Tamil can handle both comedy and action scenes equally convincingly. He liked the story, for which I took nearly two years to write, and gave his nod to the film immediately," he said. 
Divulging details about the quirky title of the film, Arjun said, "Prabhu Deva sir plays the role of Yunga Narayanan (Yung), a Kung fu specialist. RJ Balaji's character name is Mangalam (Mung) and 'Kumki' Ashwin plays Shankar (Sung). That's the idea behind the film's title. These three characters travel to China during their childhood to learn and train in martial art Kung fu. In China, Prabhu Deva sir's character is forced to make an important decision, which sets in motion a series of events. How the decision impacts the lives of his other two friends forms the crux of the plot."
Filmmaker Thangar Bachchan, Prabhakar of Baahubali fame, Chitra Lakshmanan, Ramamoorthy, and Ravindran play important roles in the film. Actress Lakshmi Menon, last seen in Vijay Sethupathi's action drama Rekka in 2016, plays the leading lady in the movie. "Lakshmi Menon plays an independent, determined woman. Her character questions the norms of the society and its discrimination against woman," Arjun said. 
RB Gurudev has handled the cinematography and Amreesh Ganesh has composed the music for the project. Yung Mung Sung is produced by K S Srinivasan and KS Sivaraman under the banner Vasans Visual Ventures banner.
A week-long schedule is pending for the film, after which the post-production work will start in full swing. "A riveting climax action sequence will be shot in the final schedule," says Arjun who is eyeing an April release for the film.
Prabhu Deva's next release would be Karthik Subbaraj's silent thriller Mercury which is set against a factory backdrop. The film, which has cinematography by National Award-winning cameraman Tirru and music by Santhosh Narayanan, is slated to hit the screens on 13 April for the Tamil New Year weekend. 
Entertainment
The Ghost doesn't give us a chance to blink. Full marks to writer-director Praveen Sattaru who rarely allows the words to get in the way of action.
Entertainment
Between the theatrical performances and obstreperous plot points that scream for attention, Bujji Ila Raa feels like an exercise in savage self-abuse.
Entertainment
Salman Khan joins hands with Chiranjeevi in a mission to finish off the corrupt element in Andhra Pradesh's politics. This sounds like some serious fantasy play, done up in the snazzy tones of a political propaganda.