Pihu's promotional ploy dubbed as 'traumatising', 'disturbing' by Twitterati; Ronnie Screwwala defends strategy
Several Twitter users complained that they received a call from a wailing child, only to later get the trailer link of Pihu in their inbox.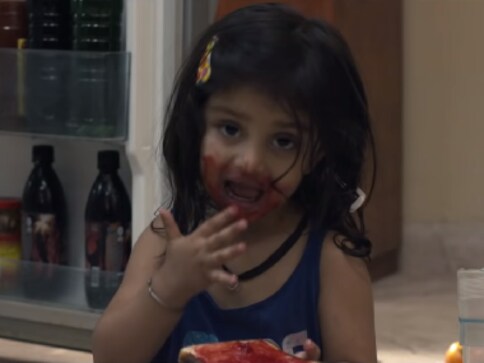 The promotional strategy of Vinod Kapri's upcoming social thriller Pihu was criticised by journalist Sudhir Srinivasan, who dubbed it as a 'horrible invasion of privacy. '
Got a call from an anonymous number. A baby wailed about her mother and dad, and hung up. Disturbed, I tried calling back in vain. Got a message with a link to help the child. A link, as it turns out, of #Pihu's trailer. A horrible idea, a disgusting invasion of privacy.

— Sudhir Srinivasan (@sudhirsrinivasn) October 26, 2018
As per Srinivasan, he received a call from an unknown number, where baby was heard wailing about her parents. After trying to call back the number in vain, he got a message that had the link of the trailer of the film. Several other twitter users who also complained about receiving such calls.
I loved the trailer of Pihu, but like calling people up from an unknown number as a part of a movie promotional strategy is fucking annoying. Especially when the phone call is of a baby crying for her parents. Movie marketing has reached absurd levels. — Shreemi Verma (@shreemiverma) October 26, 2018
Did I just get a call from a hysterical child called Pihu asking for help ???? And this is a film promotion? The no is 7024820657 totally disgusting. I am so traumatised

— Chuman Das (@chumandas) October 26, 2018
Responding to the criticism towards the marketing ploy, producer Ronnie Screwwala said, "To each his own. The marketing team wanted to try something different with this film. Just because some people had an issue with it, doesn't mean we'll stop pushing the envelope."
Pihu is slated to release on 16 November.
Entertainment
Netflix will globally release The Romantics on Feb 14, 2023 as a tribute to Yash Chopra
Entertainment
In a post on Twitter, the 61-year-old music director dedicated the award to his parents and mentors
Entertainment
We fondly remember Rang De Basanti today on its 17th anniversary that led to corruption becoming a subject of fierce debate in India after the major success of this film among youngsters