Padmavati: Family of man found hanging in Nahargarh Fort alleges murder as cops say suicide
The family of Chetan Saini, who was found hanging in Nahargarh Fort with a Padmavati protest message, alleges he was murdered while the cops say suicide.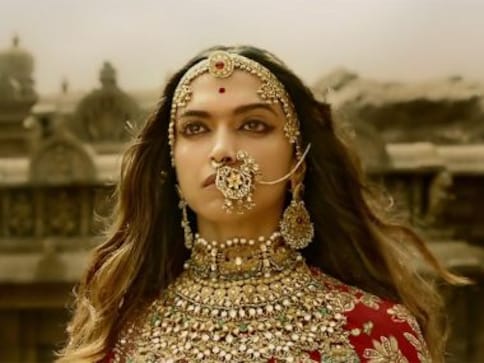 A dead body was found hanging in Nahargarh Fort, Jaipur along with a Padmavati protest message engraved close to it, that read, "We don't burn effigies. We kill."
Shri Rajput Karni Sena, which seeks a ban on Sanjay Leela Bhansali's film and had also issued violent threats against the director and Deepika Padukone, condemned the violence and denied involvement in the incident.
The family of the deceased, who was later identified as Chetan Saini, alleges murder, as per a report in Hindustan Times. The police, however, had termed it a suicide on 25 November. According to the police, the marks on the neck of the deceased resemble with the marks sustained in a suicide but Saini's family says that he could not have committed suicide. Chetan's brother also spoke to the Hindustan Times and said that "some people are trying to suppress the matter".
The police have also pointed out that Chetan owed a large amount of money to some people in Delhi, and are trying to probe whether that could have something to do with his death.
His relatives claim that Chetan was an affable person and usually kept to himself. He did not have any inclinations towards films and books, therefore the possibility that he wrote the message on the rock is highly unlikely, according to his brother-in-law.
In the CCTV footage, Chetan can be seen walking towards the fort at around 4pm, without a rope in his hand.
World
The Coast Guard District Seven command centre got to contact the wife of the boat's owner after receiving an Emergency Position Indicating Radio Beacon (EPIRB) alert and she noted that her husband and other people were involved in a fishing tournament
India
In the short clip, Suraj Singh, popularly known as 'crazy flipper' as per his Instagram ID, is seen bringing off a series of smooth backflips on a platform while an express train is waiting there.
India
However, YouTube India's tweet is not the only post that got everyone talking on the internet. Recently, Harsh Goenka, chairman of RPG Enterprises, also shared a picture of one such short resignation letter that went viral