Padmavati controversy: Real reason behind the clamour to ban Sanjay Leela Bhansali film is clash of inflated egos
The raging debate on Sanjay Leela Bhansali's Padmavati is not about content of the movie.
The raging debate on Sanjay Leela Bhansali's Padmavati is not about the content of the movie. Those who protest against the film's release don't know anything about the script of the film or the way the movie was planned by its makers or even how the lead actors — Deepika Padukone, Shahid Kapoor and Ranveer Singh — were going to play their respective roles of Padmavati, Maharana Raval Ratan Singh and Alauddin Khilji when the team originally landed in Jaipur for the shoot. What subsequently happened is now history.
Also read: Padmaavat controversy LIVE: Bhansali's effigy burnt in UP; Delhi theatres witness decent turn-out for morning shows
The real story behind the protests by the Rajput Karni Sena originated from something else — clash of inflated egos. In an exclusive Facebook Live with Firstpost, the man who is leading the rally against the release of Padmavati, patron of Karni Sena Lokendra Singh Kalvi said it all began with a rather trivial statement made by Singh during an interaction with the media when shooting for the movie was about to begin. According to Kalvi, Singh, responding to a question whether he was playing the role of a villain in the movie, said that he could go two notches beyond playing the role of a villain if he is given two intimate scenes with the lead female character in the film. Someone sent that clipping to Karni Sena in Rajasthan.
Coincidentally, Singh spoke to the media on Tuesday and said that he supported the film and its makers 200 percent but "since it is a sentimental" issue, he has been "specifically asked not to say anything."
Singh's old comment was not taken kindly by the Karni Sena patrons and they sent e-mails and letters to Bhansali and Singh for clarification but didn't get a response from them. Later an appointment was fixed for representatives of Karni Sena with the actor and director in Mumbai. Kalvi claims Karni Sena representatives flew to Mumbai but the meeting never happened. Kalvi said, "I can imagine they are busy people. They could find time to meet our men only when they had to leave for Jaipur. Before leaving Mumbai, they (Karni Sena) told the makers that Bhansali was free to do what he wants to do with the movie but he must not land in Rajasthan."
"It was a small matter. They could have settled it then and there or could have issued a statement saying that Singh made this childish statement owing to his personal equations with Deepika and the matter would have ended there. But they didn't. They thought we are small people and no clarifications were needed," Kalvi said. The matter started from there. "Our protests started on that point and has reached to this point. Now, it is beyond the filmmakers to explain."
Kalvi claims that he belongs to Chittor's ruling Rajput family. He counters some historians theory that Rani Padmavati never existed by saying, "I exist, I am six feet four inches tall, and so Rani Padmavati existed as well."
He does not hide the fact that he had a political past. Kalvi's father Kalyan Singh Kalvi was a Union minister in the Chandra Shekhar government at the Centre. Kalvi has been heading rallies in various parts of the country, including those in Gujarat, Madhya Pradesh and Rajasthan — his home state — to arouse popular passions against Padmavati. Kalvi also claimed that protests by Karni Sena has given free publicity to Bhansali and Padmavati.
Kalvi also took great pride in the fact that state governments are now joining the 'ban Padmavati' brigade. The fact that governments and politicians are supporting him or are against "distortion of history" and are asking the Centre to withhold the film's release is a victory for him. When asked why persons in authority were fearful of his protests, he laughed and said, "It's magic."
Interestingly, Kalvi does not watch movies. The last movie he watched was when he was in Class VIII, about half a century ago.
Explainers
This is the first time China has installed a fixed jacket, a structure pinned to the seafloor to support offshore oil and gas production facilities, at a water depth of nearly 300 metres
Explainers
Bilaspur authorities demanded that journalists produce 'character certificates' before they are issued passes, which allow them to cover Prime Minister Narendra Modi's rally and meet tomorrow. The notice was withdrawn after outrage from the media and attacks from the Opposition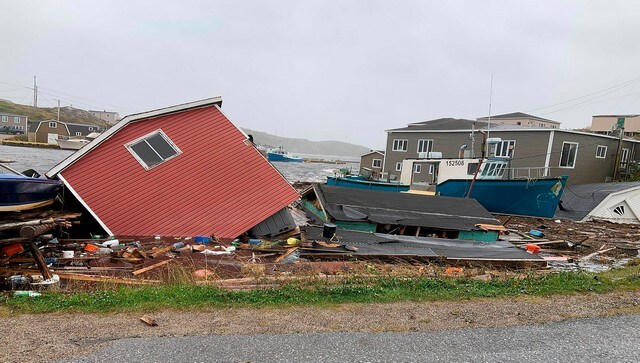 Explainers
Once a storm reaches maximum sustained winds of 119 kmph or higher, it is classified as a hurricane, typhoon, or tropical cyclone. However, the moniker given to it depends on its location