Padmaavat: Deepika Padukone says 'jauhar scene' must be seen in context of period it's set in
Deepika Padukone discusses the controversial jauhar scene, open threats and collaborating with Sanjay Leela Bhansali for the third time in Padmaavat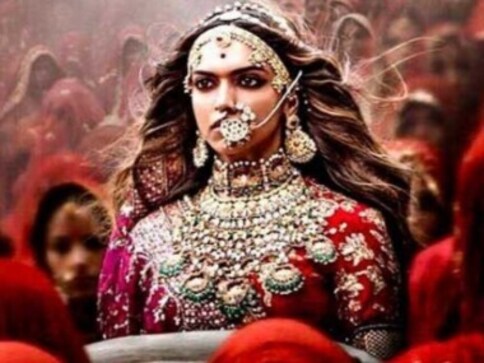 Sanjay Leela Bhansali's Padmaavat entered the 100 crore club in the opening week itself. The film, which saw a limited release owing to opposition from several Hindu outfits, hit the theatres on 25 January amid tight security in cinema halls. After investing almost a year and a half in the film and finally seeing it yield results, Deepika Padukone speaks to DNA about everything that transpired before the release and the aftermath.
First and foremost, she addresses the controversial jauhar scene in which she along with the women of Chittor, jumps into the fire to escape getting captured by Khilji. The scene has irked a lot of critics and people from the industry. Swara Bhaskar recently wrote an open letter to Bhansali, telling him how she "felt reduced to a vagina" after watching the women jump into the blaze. Deepika says people must understand the mindset of the women who were committing jauhar at that time. Once people see things from their perspective, they'll realise how powerful the act was for those women and for Padmavati, who was going to be reunited with her lover in a way.
The industry's reaction to Padmaavat has been largely positive so far but for the lead actress, it is Javed Akhtar's compliment that stands out. Deepika tells the publication that the award-winning lyricist told her, "This is your Mother India" and that for her was the most memorable compliment of all.
During the pre-release phase, countless threats were issued in the open against the cast and the director of the film. Deepika reveals that although her parents were worried about her since the film was in hot waters for a very long time, they knew that she could take care of herself. And when her parents saw the film, they were at a loss of words on seeing her performance.
Padmaavat is bound to be close to Deepika's heart as she has put in months of effort in bringing her character to life and also endured immense pressure in the run up to the release. She says tells DNA, "I do not think you can ever move on from a character like Padmavati. One phase is when you are shooting it and the other phase is when the film releases and you start getting reactions to it. You feel a sense of relief and when you start moving on to other films, it takes a long time."
Entertainment
Hrithik Roshan is prepping really hard for his next film Fighter that also stars Anil Kapoor and Deepika Padukone. The man is built like a tank and looks like a beast in the pictures he shared with fans recently.
Entertainment
PETA India writes to actor Ranveer Singh to 'ditch his pants' one more time for its vegan campaign
Entertainment
The 36-year-old actor said she and her sister, professional golfer Anisha Padukone, relate the most to Piku.