Padmaavat controversy: Harish Salve claims Karni Sena threatened him over phone with dire consequences
The Supreme Court of India, in a momentous decision, ruled out the plea of fringe groups demanding ban on Sanjay Leela Bhansali's Padmaavat.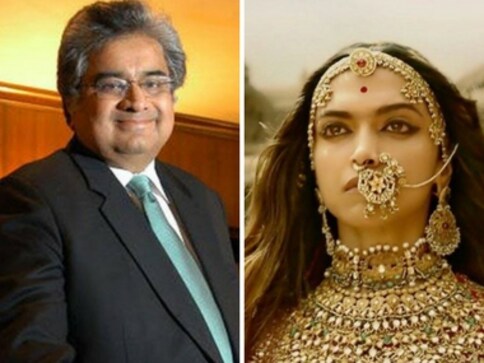 When the Supreme Court ruled out the demand of nationwide ban against Sanjay Leela Bhansali's magnum opus Padmaavat, the move was openly welcomed by people across spectrum calling it a momentous victory.
One of the most instrumental voices involved behind this feat was that of the celebrated lawyer Harish Salve along with Mukul Rohtagi who had represented the producers of the film in yesterday's hearing.
According to TV reports, Salve has received open threats from the Rajput Karni Sena of dire consequences. Times Now, in one of its TV bulletins, narrated the content of a message shared by Salve detailing about the threat. Salve reportedly said: "Karni Sena called my office to threaten. They dared my office to complain."
However, nobody from the cantankerous fringe group owned up to the act of threatening. On being asked by the media, Karni Sena chief Lokendra Singh Kalvi denied of having knowledge of any such act committed by members of his group.
Speaking to The Times of India, Kalvi also proposed all the opposing fringe groups to unite and observe a "junta curfew" on 25 January. "Not only Rajputs but all communities in the country are opposing this film. We can't give a call of 'Bharat bandh' as 26 January is our national festival, but a 'janata curfew' (people's curfew) should be observed on the day of its release, 25 January," says the Karni Sena supremo.
Ever since, the SC's decision over Padmaavat release came out, Karni Sena folks from different walks of life have come in unison and condemned the stand of apex court, to the extent of calling it an act of "killing democracy". The Karni Sena has also reportedly decided to appeal to a double bench at the SC for a nationwide ban on Bhansali's film. They also intend to speak to the President regarding this issue.
Padmaavat stars Deepika Padukone, Ranveer Singh and Shahid Kapoor and is slated to release on 25 January across India and wordlwide.
Entertainment
Samara Tijori said the real reason for saying yes to Masoom was the script, the setup of the story, and the entire background of it.
Entertainment
After Love Aaj Kal 2, Aarushi Sharma will be next seen in Netflix's upcoming film 'Jaadugar'.
India
While senior advocate Harish Salve is representing the rebel camp, Abhishek Manu Singhvi and Kapil Sibal have taken up the baton for Uddhav Thackeray's Shiv Sena