Odisha police to increase security for Shah Rukh Khan's visit following Kalinga Sena's threats to actor
The Kalinga Sena has threatened to throw ink on Shah Rukh Khan's face for distorting history in his film Asoka that was released 17 years ago.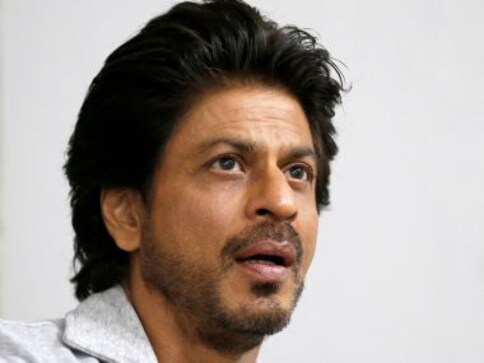 The commissionerate police on 24 November said that adequate security measures will be taken for the visit of Shah Rukh Khan to Odisha after the Kalinga Sena threatened to throw ink on his face.
The Kalinga Sena, a fringe outfit in Odisha, has threatened to throw ink on the actor's face for distorting history in his film Asoka that was released 17 years ago.
It also threatened to show him black flags on his arrival during the inauguration of the Men's Hockey World cup scheduled to be held at Kalinga Stadium here on 27 November.
"We will take adequate security measures for the visit of Shah Rukh Khan during hockey world cup. However, the schedule of the actor is yet to be reached," said Bhubaneswar DCP Anup Sahu.
Hemant Rath, the chief of the outfit, demanded an apology from Shah Rukh for allegedly hurting the sentiments of the Odisha people in Asoka.
The outfit alleged that the film dishonoured the state's culture and its people by portraying the Kalinga war in a wrong manner.
The Kalinga war fought in 265 BC is considered to be one of the bloodiest battles fought which led to the defeat of the Kalinga ruler and the annexation of the region by the Maurya empire. Directed by Santosh Sivas and starring Khan and Kareena Kapoor Khan, Asoka which released in 2001 did not run in Odisha for more than seven days due to several protests.
(With inputs from Indo-Asian News Service)
Entertainment
Disha Patani Recalls her journey from Disha to Rasika "I hope the audiences enjoy the character as much as I loved playing her."
Entertainment
Vijay Deverakonda dedicated an Instagram story to Kuldep thanking him for making him push his physical and mental limits. Kuldep Sethi is a leading fitness coach and a certified trained.
Opinion
Whenever Kajol is in the room, her voice is heard above all other sounds. She is truly a diva and the jinn that comes out of the bottle every time she lights up the screen.