Not Sunil Grover, but Ali Asgar to be part of Krushna Abhishek's new comedy show?
It is being speculated that Sunil Grover will not be part of Krushna Abhishek's upcoming show.
In one of its earlier reports, Firstpost had said that Sunil Grover is reportedly going to join hands with comedian Kushna Abhishek in the latter's upcoming show. But now it seems these were mere speculations after all.
DNA, in one of its reports, said that although it was being reported earlier that Grover will be part of Abhishek's new show - Comedy Company, but now it seems that there is a change of plan.
According to the newspaper's report, Grover won't be doing the show and comedian Ali Asgar has apparently been roped in to be part of Abhishek's upcoming TV show.
The report furthers that Abhishek's partner from his stint at Comedy Circus, Sudesh Lehri will also feature in the upcoming show.
It will be interesting to see how these comedians team up. While Kapil Sharma, who was the undisputed champion of Indian TV ratings for a long time, has received a lot of flak for his code of conduct and has lost a big deal, with Sunil Grover, Ali Asgar and Chandan Prabhakar leaving Sharma's show. Although Sharma later apologised and tried bringing them back but the line was already crossed.
Now with this shuffling of star comedians from one side to the other, the Indian TV's comedy scene might show some change. No official confirmation has been made related to this so far.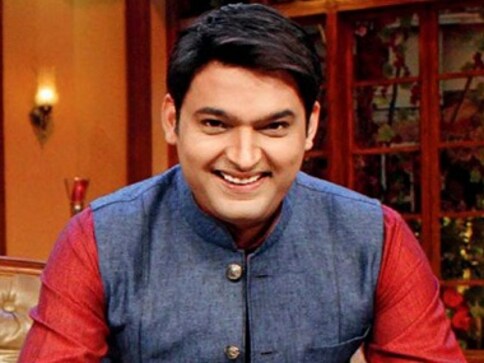 Entertainment
Reports of the cast of Baadshaho walking out of The Kapil Sharma Show refreshed a whole series of controversies that the show has been mired in.
Entertainment
Sony's Sabse Bada Kalakar featured appearances by both Sunil Grover and Kapil Sharma. However, their segments were shot on different days.
Entertainment
Krushna Abhishek's The Drama Company will go off-air by the end of this month and Sunil Grover's new comeback show might be its replacement.