News18's Rising India Summit: Ranveer Singh says protests against Padmaavat come close to fascism
Ranveer Singh, fresh off the success of Padmaavat, attended News 18's Rising India Summit on Saturday.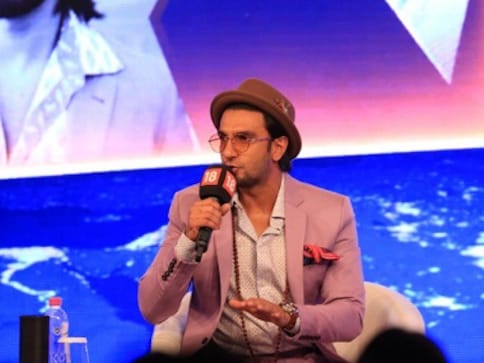 Ranveer Singh, fresh off the success of Padmaavat, attended News 18's Rising India Summit on 17 March, 2018. The actor spoke about the controversy around his last film, and the government's reaction to it among other things, in a discussion with Rajeev Masand.
Reflecting on his initial days in the industry, the actor said that films were a long shot for him but he made his own luck. He recalled how he would go from one office to the other with his portfolio in his hand and ultimately, it was one phone call which changed his life. After Ranbir Kapoor had rejected Band Baaja Baaraat, Shanoo Sharma, the casting director, called him to inform him that he had been selected for the part.
After Band Baaja Baaraat did what it did, Aditya Chopra told the actor that he wasn't conventionally good looking, so he must compensate for that with his acting prowess. Singh agreed that making a mark in the beginning with Band Baaja Baaraat was a great kick-start. However, he admitted the bad press would break his heart initially as he couldn't fathom how his work could be reduced to an article.
Apart from portraying challenging roles with ease, Singh is also known for his eccentric sartorial style. The actor said that after tasting commercial and critical success, he also gained the confidence to be what he really is. Before 2013, everything he did used to be an attempt to make him seem likeable.
Masand also questioned Singh about Padmaavat and the rocky journey of the film to the theatres. Addressing the nationwide protests against the film, Singh said, "It was hugely infuriating. I was livid but I couldn't do anything as I was asked to not react." The actor also revealed that things would have gotten complicated had he retaliated, which is precisely why the producer and director of the film asked him to control his emotions.
He says that the assault on Sanjay Leela Bhansali angered him beyond measure. Apart from the assault, he was infuriated after a group of protestors vandalised his set which is the bread and butter of many. Singh said the protests against the film come close to fascism but he has moved on from the fiasco.
Entertainment
A recent video shows some residents from Indore that have taken Ranveer Singh's viral nude photoshoot a little too personally.
Entertainment
The complaint application was submitted at the Chembur police station by an Non-Governmental Organisation (NGO), stating that its 'hurting sentiments of women'.
Entertainment
The NGO says that Ranveer Singh has hurt the sentiments of women in general and insulted their modesty through his photographs.