Netflix issues clarification after playback speed feature faces backlash: 'We've been sensitive to creator concerns'
Netflix's vice president noted that variable playback speed has always been available on DVD.
Netflix tested variable playback speed on Android mobile devices, which was widely met with criticism from filmmakers like Judd Apatow (The 40-Year-Old Virgin, Knocked Up), Brad Bird (The Incredibles), Peyton Reed (Ant-Man and the Wasp) and even Breaking Bad actor Aaron Paul. Recently the streaming giant's Vice President Keela Robison, in a blog post, responded to the backlash.
She explained that this feature, which allows a user to watch a film or a show at 0.5x, 0.75x, 1.0x, 1.25x and 1.5x speeds, has been regularly requested. "This last test has generated a fair amount of feedback – both for and against. We've been sensitive to creator concerns and haven't included bigger screens, in particular TVs, in this test," she wrote. Robison argued that this feature has been available on DVD for a while now.
She further wrote that adjusting the playback speed can allow users can ease their experience of watching a foreign language title. Additionally, users will be able to revisit their favourite scenes and watch it in varying speeds so that they do not miss out on any details.
Other features that the company has been testing with subsets of its users, include providing easier access to screen brightness, ability to watch videos on a locked screen and advanced playback controls. While the streaming giant is introducing variable playback speed now, it has been available on YouTube and while playing podcasts, notes The Wrap.
A Netflix spokesperson on Monday (28 October) said it is not yet final that the streamer will be incorporating the feature entirely on its platform. "We're always experimenting with new ways to help members use Netflix," the representative said in a statement, obtained by The Hollywood Reporter.
"This test makes it possible to vary the speed at which people watch shows on their mobiles. As with any test, it may not become a permanent feature on Netflix," he added.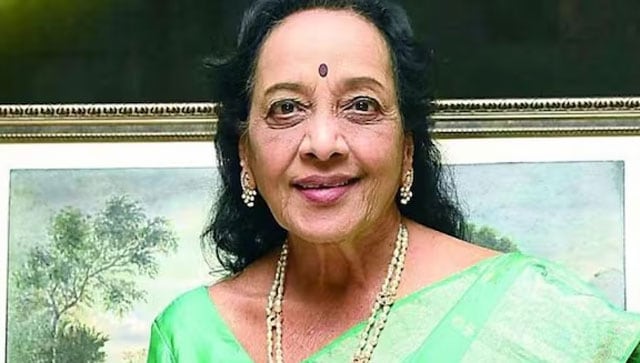 Entertainment
She had won the Filmfare award for Hindi Film 'Milan'. Some of her iconic films include 'Missamma', 'Gundamma Katha' and 'Sri Krishna Tulabharam'.
Entertainment
Malhotra brings a sense of mischief to his body language as the twinkled tailor 'soldered' spy. He is supposed to play a Hindu Indian soldier masquerading as a Muslim tailor in Pakistani, hence the body language suggests a certain amount of artificial posturing.