Neeta Lulla on designing Kangana Ranaut's wardrobe for Manikarnika: Took me over two months of research
Costume designer Neeta Lulla opens up about the extensive research that went into making Kangana Ranaut look her part in Manikarnika: The Queen Of Jhansi.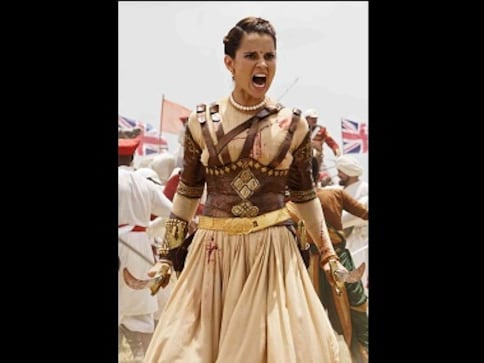 Kangana Ranaut-starrer Manikarnika: The Queen of Jhansi is one of the most expensive films of the actress. With an elaborate budget, the film sees expansive sets, actions sequences and majestic costumes. From grand nauvari saris to hand-crafted  jewelry pieces, Neeta Lulla, costume designer for the film, revealed the entire process of designing Manikarnika costumes, that took over six months. Lulla and her team researched for over two months to create the costumes, followed by four months of trials and tests.
While talking to Bombay Times, Lulla spoke about how the designs were created according to the facets that Kangana's character would be playing. The creations were divided in four different looks through her characterisation, and then she divided the color palette according to that. In the first part she is in her teens learning sword fights; here, they used pastels tones. When she gets married, she is decked with vibrant colours that resonate happiness. When she loses her husband and child, the palette is toned down with khadi and pale shades. In the last phase, it is her transition to warrior, here Lulla used dark and strong colors like emerald green, deep blood red, jet black and deep blue.
Neeta reveals that to get a better understanding of Kangana's look, the team would refer to a lot of visual materials from libraries. "Conduction fabric and jewelry research were important because using the right fabrics and set pieces makes all the difference in lending authenticity to the character. We used an amalgamation of Maharashtrian and modern Indian jewelry," she said. The designer confessed that she has hand-stitched the armour of Kangana in the promotional videos.
View this post on Instagram
Final illustration process to bring characterisation to reel life ..a process that gives shape to the perception and thought of 'what it should look like' #Manikarnika- The Queen Of Jhansi #KanganaRanaut @teamkanganaranaut @anky1912 @senguptajisshu #radhakrishnajagarlamudi @shariq_Patel @KamalJain_TheKJ @zeestudiosofficial #JhansiKiRani @neeta_Lulla #PrasoonJoshi @shankarehsaanloy @shankar.mahadevan #VijeyandraPrasad #ManikarnikaTheQueenOfJhansi #manikarnikaon25thjan2019 #behindthescenes #neetalulladiaries
View this post on Instagram
Descending from the Maharashtrian region, Manikarnika's character costumes required precise and researched facts. Exercising our brand's forte, we aimed to achieve closest resemblance to the remains of heirloom pieces which have been restored in museums. — @neeta_lulla for MANIKARNIKA Featuring @team_kangana_ranaut — #Manikarnika #NeetaLullaforManikarnika #CostumeDesign #NeetaLullaDiaries #kanganaranaut
It is evident through the Manikarnika trailer that Lulla has managed to maintain the magnanimity of the period film through its costumes.
Lulla has been Bollywood's go-to costume designer for over two decades, especially for historical films and costume dramas. Her credits include Khuda Gawah, Chandni, Lamhe, Devdas and Jodhaa Akbar, for which she received a lot of praise.
Manikarnika: The Queen of Jhansi stars Kangana Rananut as the fiery and brave 19th century queen Laxmibai of Jhansi. The cast for the January 25 release, includes Jisshu Sengupta, Atul Kulkarni, Mohammed Zeeshan Ayyub, and Ankita Lokhande in her feature film debut.
Entertainment
Rani Mukerji starrer Mrs Chatterjee vs Norway released on 17 March 2023.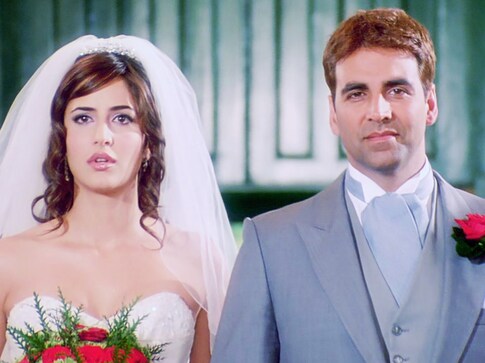 Entertainment
A story of a British girl and a Punjabi boy! Vipul Amrutlal Shah's directorial Namastey London completes 16 years
Entertainment
Ram Gopal Varma did his graduation from Acharya Nagarjuna University in Andhra Pradesh.