Nadigar Sangam secretary Vishal accused of promoting drinking in Ayogya poster by PMK founder S Ramadoss
Dr S Ramadoss, PMK founder, criticised actor Vishal for diluting his social responsibility, in the capacity of the Nadigar Sangam secretary.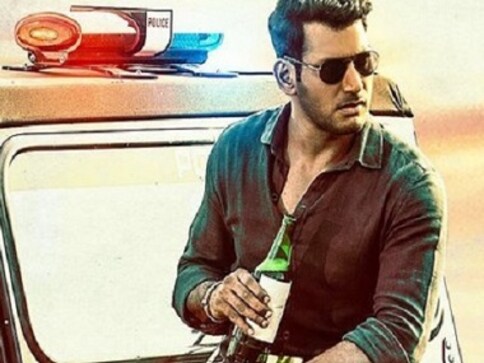 Days after Tamil star Vijay was accused of promoting smoking in a poster of AR Murugadoss' Sarkar, Nadigar Sangam Secretary Vishal has been accused of endorsing alcohol in the first look of his upcoming film Ayogya.
The same report states that Ramadoss tweeted in Tamil, claiming that he had written to Vishal urging him to ban smoking in films, in the capacity of the secretary of Nadigar Sangam. However, much to his dismay, Vishal is seen promoting drinking in the poster of his own film. He added that he expected some level of social responsibility from Vishal, given his position of power.
Ramadoss has demanded that the makers of Ayogya pull down the contentious poster at once. However, the makers have not responded to Ramadoss' accusation yet.
A few months ago, his son, PMK leader and MP Anbumani Ramadoss had accused Vijay of promoting smoking in the first look of Sarkar. Sun Pictures, the production house behind Sarkar, were compelled to withdraw the poster after receiving a notice from the Tamil Nadu health department.
Entertainment
The movie humanizes the lives of gangsters who're at the bottom of the chain.
Entertainment
Salman Khan joins hands with Chiranjeevi in a mission to finish off the corrupt element in Andhra Pradesh's politics. This sounds like some serious fantasy play, done up in the snazzy tones of a political propaganda.
Entertainment
Dhanush's fans are excited to not just see Selva direct his brother but also see them on screen together in this film.