Sarkar movie review: Vijay-starrer is entertaining but lacks the punch of his earlier films with AR Murugadoss
The trouble with Sarkar is that the story-line is wafer thin. The writing and screenplay lacks depth, with too many cinematic liberties taken by the director to justify his story.
Sarkar is an out and out Vijay film that has all the essential ingredients that his fans love.
His charisma oozes throughout the film, laced with punch lines and well-choreographed action scenes. The film has been packaged as a typical mass entertainer, with a hoard of political events that took place in Tamil Nadu. However, even though Vijay gets together with director AR Murugadoss for the third time, Sarkar lacks the power of Thupakki and sharpness of Kaththi.
The premise of Sarkar is simple but interesting. Sundar Ramasamy (Vijay) is the CEO of a leading California-based info tech giant GL. He is known as a "corporate monster" and takeover-specialist who gobbles up rival companies with his smart marketing. The moment he steps into Chennai in India, companies suspect that he is looking to take over some big corporate. But it turns out that he is in India to cast his vote in Tamil Nadu assembly elections, as he believes his vote is valuable. At the election booth, he finds out that somebody has already cast his vote.
A peeved Sundar collects the best legal brains in the country, approaches the High Court and uses the little known 49(P) section to convince them. This sets traditional politicians — headed by kingmaker and a Machiavellian former chief minister Masilamani (Pala.Karuppiah) and his hatchet man Rendu (Radha Ravi) — gunning for Sundar. The tussle leads to more "bogus vote" complaints and finally the Election Commission is forced to conduct re-election in all the 234 seats in Tamil Nadu. Masilamani's cunning and ruthless daughter Komalavalli (Varalakshmi Sharatkumar), comes to her father rescue.
The trouble with Sarkar is that the story-line is wafer thin: one man taking on a corrupt political system single-handedly. It is a beaten-to-death subject with hardly any twists. The writing and screenplay lacks depth and is highly illogical in many places, with too many cinematic liberties taken by the director to justify his story. The message and treatment of the plot is good till the interval, but loses momentum in the second half. The film lacks strong antagonists, though Varalakshmi impresses to a certain extent. It is also preachy at times as it tries to teach us legal lessons and electoral guidelines. And at 2 hours 44 minutes, the pace slackens.
Sarkar is worth a look for a couple of scenes. Watch out for a hospital scene with Vijay, the story of "tomato sauce"  and his humble beginnings as his father was a fisherman who suffered a lot. Vijay carries the film in a lot of heavy dialogue-oriented scenes. Keerthy Suresh is the "heroine" character in the film. For a political message film, it has too many songs that act as speed breakers. Except for Rahman's Oru Viral Puratchi, all other songs stick out like a sore thumb.
Sarkar ultimately plays to the galleries. You can sit through the film for the star charisma of Vijay and his subtle message that Tamil Nadu politics needs a change.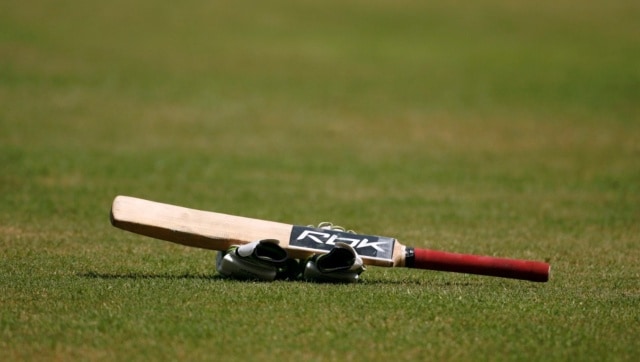 First Cricket News
Pondicherry lost captain and opening batter R Ragupathy (1) in the second over when Sachidanand Pandey (3 for 55) had him leg-before wicket
Entertainment
Despite a weak second season and a significant change in the cast Hostel Daze returns, sillier, disjointed, but significantly better.
Entertainment
Created by TVF and directed by Abhinav Anand, Hostel Daze Season 3 stars Ahsaas Channa, Luv Vispute, Shubham Gaur, Nikhil Vijay, Ayushi Gupta, and Utsav Sarkar in lead roles.