Mowgli: Legend of the Jungle review round-up— A gritty, realistic film often tripped up by dodgy visual effects
Netflix's Mowgli: Legend of the Jungle had its world premiere on Sunday, 25 November in Mumbai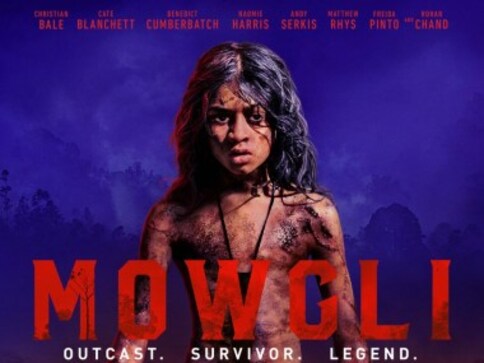 Netflix's highly anticipated Mowgli: Legend of the Jungle had its world premiere on Sunday, 25 November in Mumbai and has received a rather lukewarm response from critics.
A reimagining of Rudyard Kipling's classic, the Andy Serkis directorial features Christian Bale as Bagheera, Cate Blanchett as Kaa, Andy Serkis as Baloo, Naomie Harris as Nisha, Peter Mullan as Akela, Louis Ashbourne Serkis as Bhoot and Benedict Cumberbatch as Shere Khan, and Rohan Chand in the titular role of Mowgli. Matthew Rhys and Freida Pinto play pivotal characters from the local village.
Netflix also roped in Bollywood actors Abhishek Bachchan, Madhuri Dixit Nene, Anil Kapoor, Jackie Shroff and Kareena Kapoor Khan for the Hindi version of Serkis' film.
Here is what the critics have been saying:
The Hollywood Reporter: Reaching civilization more than two-and-a-half years after the release of Jon Favreau's blockbuster, The Jungle Book, Andy Serkis' decidedly non-Disney Mowgli: Legend of the Jungle may have intended to offer a darker, grittier take on the classic Kipling stories, but the end result proves to be more of a murky muddle.
The Guardian: bafflingly, boringly -there is yet another adaptation, by Warner Brothers and Netflix, a heavier and more cumbersome version directed by Andy Serkis, that master of mo-cap.

The New York Times: The filmmakers are clearly trying to bring an uncommon maturity to the fantasy film, and in many respects they succeed. While not everything here works, what does is impressive.
IGN: Serkis' grave and almost scholarly interpretation is decidedly not kid-friendly and it is not, with the exception of a few lighter moments, "fun" in the broad popcorn flick sense. In a film utterly dependent on buying into the illusion of talking animals, Mowgli's heightened reality is often tripped up by dodgy visual effects.
IndieWire: Bolstered by often-stunning motion-capture work, the ambitious "Mowgli" offers a more dramatic take on Kipling's story than has been put on screen for a child-skewing audience. The result falls into a strange in-between territory — not entirely appealing to either kids or to adults, while essential characters are either accomplished effects work or dismal renderings.
The Telegraph: In the title role, Rohan Chand ticks every feral-cute box going: alas, any chemistry between Mowgli and his animal brethren gets lost at the point of contact between pixels and flesh.
ScreenRant: Mowgli: Legend of the Jungle doesn't shy away from the darker side of the jungle and the titular character himself, depicting the young boy as a true son of nature - nature that can be brutal at times.
Polygon: Like its protagonist, the film seems caught between two worlds in almost every sense. It's too real, yet not real enough, but affords Mowgli more time in the spotlight than any adaptation before it, and in doing so, differentiates itself from its predecessors as well as earning a place in the pack.
Den of Geek: If any film that basically spends most of its time with talking CG animals can be described as "gritty" and "realistic," the director has certainly done his best to make that picture.
Entertainment
The three-part docu-series expertly reveals the context behind the case of a teenager who shoots his father dead.
Entertainment
The special screening of Darlings saw Jim Sarbh, Shefali Shah, Jasmeet K Reen, Ali Fazal, Vijay Varma himself, and Sanjana Sanghi on the red carpet.
Entertainment
Netflix's new vampire action comedy has the stench of something that has been rotting in a coffin and hasn't been exposed to sunlight for way too long.