Mohanlal-starrer Odiyan was expected to be a blockbuster; did over-hyped marketing campaign play spoilsport?
Mohanlal fans, who braved a strike in Kerala to catch a 4:30 am show, were in for a rude shock, when the film did not live up to its tremendous hype.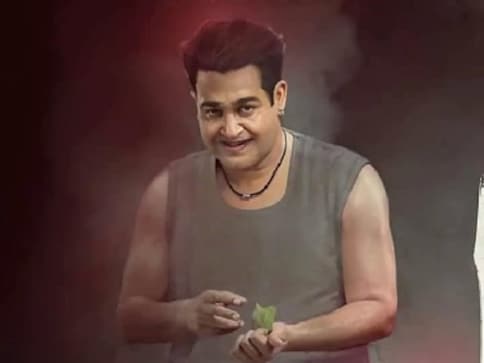 It all began in February last year. At first, it was announced as a 3D film featuring Mohanlal and Amitabh Bachchan. A month later, when Mohanlal confirmed it on social media, Bachchan's name was conspicuous by its absence. Since then, ad-filmmaker-turned-director VA Shrikumar Menon has systematically and masterfully marketed his first film, Odiyan, with the precision of a seasoned advertiser.
The template was apparently laid out from the time of the inception of the film. No expenses were spared to promote the film — digital posters, life-size statues of Odiyan at various multiplexes, Odiyan video-making contests, Odiyan-branded sim cards, an app, to a painting exhibition that showcased oil sketches of all the characters. The film was released in 37 countries, dubbed and released simultaneously in Andhra Pradesh and Tamil Nadu. It had 1,200 shows in London, 300 screens in Australia, and over 3,000 theatres in Andhra Pradesh and Tamil Nadu alone. Japan got its first Malayalam film release. For the first time, a Malayalam film got in Saudi Arabia on the same day as its release in Kerala.
For an industry where film promotions are still at a nascent stage, where actors prefer taking a call themselves, where directors would rather spam their Facebook with promotional posters than hand over the job to more professional hands, where professional PROs are practically non-existent as opposed to the well-oiled machinery in Bollywood, Odiyan and its proactive filmmaker were like a bolt from the blue. The 2016 Pulimurugan (which went on to be a Rs 100 crore film), though a cannily marketed film, still stood within the precincts of fair marketing.   
The average promotions never went beyond the token media and group TV interviews where they eulogise each other, appear on reality shows with a smile, occasionally comment on social issues a few days before the release and of course, make themselves visible on social media. For the longest time, Malayalam cinema had an old fashioned on the set PRO or two who would call the media regarding interviews or help the ones who sought them out.  
In the case of Odiyan, apart from the digital, print and other promotions, Menon took it upon himself to advertise it through the old fashioned method of marketing — word of mouth. But in this case, only he spoke, too frequently, making bombastic claims without an iota of modesty. From calling Mohanlal somewhere between "God and a human being" to claims of Bachchan bypassing Leonardo DiCaprio for Mohanlal, the pomposity never stopped. In one of his earlier interviews, he said with a straight face how he thought both MT Vasudevan Nair and Mohanlal will bring the Oscars to India. And he had not even begun shooting Odiyan or Randamoozham. "In 2019 this time, Lal will get a Padma Bhushan, Odiyan Manikyan will win a National Award. Through Odiyan, Malayalam cinema will get its biggest exposure and Mohanlal will reach the ultimate level of stardom. Odiyan is the first native superhero in Indian cinema," he was quoted at a public event.   
A week before the release, Menon claimed it was the third South Indian film to get a Rs 100 crore pre-release business. And the juggernaut rolled.
When the D-Day arrived, Mohanlal fans, who braved a strike to catch a 4:30 am show, were in for a rude shock. "Not only did the film deflate all the claims, it even failed to satisfy an average Mohanlal fan like me," wrote an angry Mohanlal fan on Facebook. Fans meanwhile vented their ire on the director's Facebook page, slamming him with newer forms of creative trolls and memes.
"The marketing strategy for Odiyan can be taken as a case study in future for Malayalam. It's not as bad a film as it is made out to be by the social media. In fact, there is much to be appreciated about it as a filmmaker's maiden attempt. But the hype created so many expectations and that too perhaps in a wrong way. And after the trailers and the photographs, there weren't too many surprises left for the viewers," says film critic Vijay George.
Not that Malayalam cinema has not witnessed hyped films plummeting at the box office. The 2014 Aashiq Abu-directed Mammootty-starrer, Gangster, was billed as this ultimate story of an elusive don. From the first look posters to the trailers, they give it a tantalising build-up. But the minute it reached the theatres, the film, with its haywire script, was declared a disaster. Similarly, Rosshan Andrrews-directed Casanova was plugged as this big-budgeted, stylishly packaged romantic drama, with Mohanlal playing the quintessential Casanova.  It also got its widest release for a Malayalam film in 2012. The film was panned mercilessly by critics and fans alike terming it "all style and no substance." And Tiyaan from last year reportedly had a script that blew away the leading actor, Prithviraj. Its script writer Murali Gopy claimed it was a never-seen-before theme, blending clairvoyance and socio-politics. It delivered none of what was promised and was written off as a "'90s Hindi film potboiler."
"I don't think Malayali audience watches a film simply because it is marketed well. We make our own judgements being a more perceptive cinema audience. Lijo Jose Pellissery, Fahadh Faasil or Dileesh Pothan are names that sell by themselves. In Odiyan's case, Menon made the mistake of overselling an already guaranteed brand called Mohanlal and that probably backfired," says R Ayyappan, a journalist with Manorama. Social media still talks about director Lijo's Facebook post a day after his magnum opus Double Barrel failed to connect with the audience. "Sorry guys, no plans to impress. No plans to change," he wrote.
It's also interesting how the relatively new Alphonse Putharen promoted his two films Neram and Premam with the tagline, "Presenting a film without any freshness." Neither did he give out a single interview. And Premam continues to be one of the top grossing films of all times. Similarly, one of the most successful producers of our times, director Anwar Rasheed (Premam, Bangalore Days), continues to be elusive to media and rarely makes an appearance even during the time of his releases.
Amongst the actors, Prithviraj aggressively promotes his films, often making claims that do not quite deliver. So does Jayasurya, who is often accused of being a selective noble citizen during that period. For Mammootty and Mohanlal films, it is mostly the rest of the cast and crew who sit for promotions (though they make sporadic promotional appearances).
But otherwise actors/directors/technicians in Malayalam cinema are relatively complacent and shy when it comes to actively advertising their films. Dulquer Salmaan, who has never appeared on a reality show or given TV interviews to promote his Malayalam films, had no option but to go the whole hog for his debut Hindi film Karwaan. Film promotions are as crucial as the film itself in Bollywood and they allot a separate budget just for that.
"It's like a news headline — a headline should entice readers, but it shouldn't oversell or distort what the story is about. The reality is that no matter how much we market a product, unless it is good, it won't sell after a certain point," says Seetha Lakshmy, founder of Puppet Media, and the brain behind Pulimurugan promotions. For Pulimurugan, she was hired 5 months before the release. They targeted the TV serial slots, put up prime time ads and gave the posters a makeover. The producer, Tomichan Mulakuppadam, had no qualms in investing heavily on marketing.
Post Pulimurugan, there is an unhealthy trend of hyping up the box office figures in Malayalam cinema. Mammootty-starrer Great Father wad declared a hit, and the producers claimed it crossed Rs 50 crore in 20 days. It was said to be Mammootty's first film to have crossed Rs 50 crore at the box office. According to its makers, despite getting mixed responses, Kayamkulam Kochunni (made on a budget of Rs 45 crore), entered the Rs 100 crore club.
"Just like any product, there is no line to be drawn when it comes to film promotions. When so much money is invested in a film, the producer has the right to do whatever could work in its favour to sell it in the best possible way. But the problem is when these numbers are projected as some measure of its popularity. Or when the crores spent or collected are projected as a scale to gauge its merits," sums up George.
Probably, Shrikumar Menon did push his luck and limits in his enthusiasm to promote Odiyan. And to be fair, by Bollywood standards, he only ticked all the right boxes. Two things worked against him: a) he had no history to back up those claims b) His ads were deemed regressive and lacking in craft. It is just that he was dealing with an entirely different set of audience, the discerning Malayali who takes everything with a bigger pinch of salt.  "The best marketing doesn't feel like marketing," that is the gold standard down here.
Entertainment
A report by TMZ says the man travelled from South Carolina to Rihanna's Los Angeles home where she was with her baby boy when the incident occurred.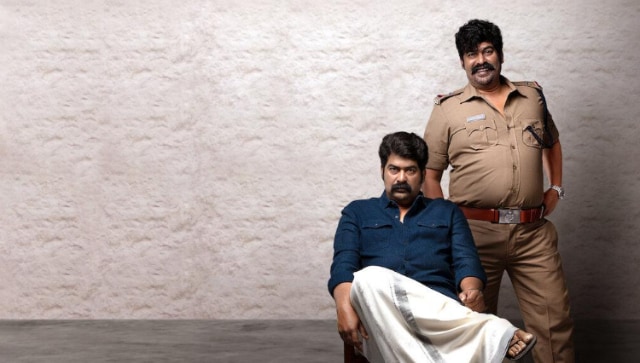 Entertainment
Iratta's slamdunker of an ending makes it a searing study of consequences, extending far beyond the notions of action and reaction commonly explored in cinema.
Entertainment
Featuring Nani, Keerthy Suresh and Deekshith Shetty, Dhoom Dhaam can only be described as the 'massiest local street song' and an out-and-out high energy, dance track.