Maroon 5 releases Girls like you Volume 2 music video featuring Jennifer Lopez, Camila Cabello
Maroon 5's 'Girls like you' has remained at number one on Billboard Hot 100 for four consecutive weeks, surpassing a billion views on YouTube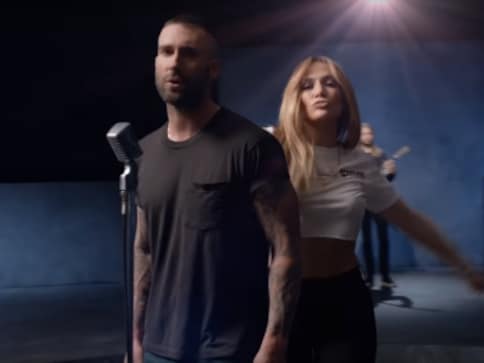 Grammy-winning band Maroon 5 has unveiled the music video for 'Girls like you' Volume 2 . The original music video had surpassed one billion views on YouTube. The single remains at number one on Billboard Hot 100 for four consecutive weeks.
Inspired by the international impact and influence of the original blockbuster visual, the band and director David Dobkin have debuted the second installment, which offers a light-hearted take featuring the same cast of leading ladies like Ellen DeGeneres, Jennifer Lopez, Gal Gadot and Mary J Blige, a statement said.
The band released "Volume two" of the song, which is essentially the same video, only with slightly different versions of the star-studded group of female celebrities dancing with Adam Levine in the middle of the room. From Jennifer Lopez's playful faces to some endearing moments with Levine's wife, Behati Prinsloo, 'Girls like you' Volume 2 is sure to connect with the band's fans and other listeners.
'Girls like you' also features rapper Cardi B.
The original 'Girls like you' video debuted on the kick-off date of the US leg of the Red Pill Blues tour in May, 2018.
As the latest leg of Red Pill Blues world tour concludes, the group plans to return to the road in 2019. Watch the video here.
(With inputs from agencies)
Entertainment
The Korean wave has taken over India so allow us to introduce you to K-Pop bands besides global names like BTS and BLACKPINK.
Entertainment
In the playlist-driven world of today, where songs are tagged and heard by mood, genres seem to be becoming increasingly irrelevant, particularly during the compositional process.
Entertainment
"Whatever we've read in our childhood, our books – storybooks, even our textbooks, literature in Hindi and English in school… it's all about how much interest you have in studying, and those things registering themselves in your mind. All of that reflects in our art," says Encore, one half of Seedhe Maut.