Manoj Bajpayee's reply to his Rs 170 crore net worth will make you laugh
In his latest interview, Manoj Bajpayee was asked about his rumored Rs 170 crore net worth. He replied amusingly saying he was not from south Mumbai to have such a value to his credit
Manoj Bajpayee has several stellar films and web series to his credit. As someone who has experienced several ups and downs over the course of his three-decade-long career, the actor feels that his professional success or failure does not necessarily define him.
With such appreciation and fandom, it comes unsurprising that several reports circulate on social media estimating his net worth.
In a recent interview to Aaj Tak, the 54-year-old actor was asked about his net worth, which reports  suggested to be Rs 170 crore. Upon hearing the number, Manoj Bajpayee reacted with shock and said, "Baap re baap! Aligarh aur Gali Guleiyan karke? Bilkul nahi hai par haan itna zaroor hai bhagwan ki daya se ki mera aur meri patni ka budhapa ache se guzar jayega aur meri beti set ho jayegi (Oh my God! By doing films like Aligarh and Gali Guleiyan? Absolutely not! However, through God's grace, I have enough for my wife and me to live comfortably and my daughter will be well looked after.")
The actor opens up about his lifestyle choices
In the same interaction, The Family Man actor also opened up about his lifestyle choices and career path. The actor, who originally comes from Bettiah in Bihar said, "I have always said that I am not in the middle of this film industry. I am still sitting at the boundary and it is a choice I have made." About how he still lives in a suburb of Mumbai contrary to most other in the film fraternity, he added, "I am not from South Mumbai or Bandra. I still live in Lokhandwala, Andheri."
Earlier, the actor who shot to fame with Ram Gopal Varma's Satya, said he tries to make career choices that offer him and his audience a 'unique" experience'. "It's been 26 years in the industry and I have been through so many emotions, excitement, success, and failures. All this has just become a part of my life. They don't define my craft or me as an actor or person. I'm a realist and don't get swayed by success or depressed by failures," Bajpayee told PTI.
On the Work Front
Manoj Bajpayee was last seen in a courtroom-drama Sirf Ek Bandaa Kaafi Hai, which was released on 23 May. The Apoorv Singh Karki directorial is currently streaming on Zee 5. Previously, Manoj had appeared in Gulmohar with Sharmila Tagore. His upcoming projects include Soup, Dispatch, and Joram.
Read all the Latest News, Trending News, Cricket News, Bollywood News,
India News and Entertainment News here. Follow us on Facebook, Twitter and Instagram.
also read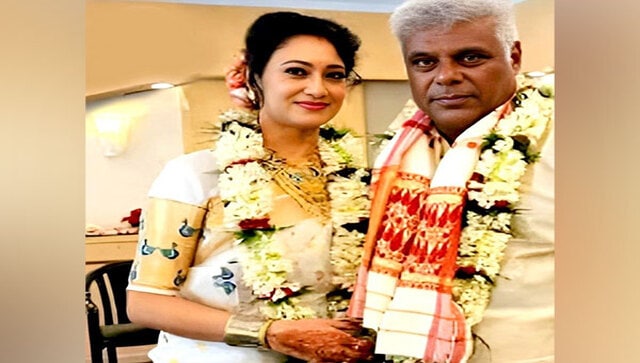 Entertainment
Veteran actor Ashish Vidyarthi and fashion entrepreneur Rupali Barua tied the knot in a close ceremony in Kolkata on 25 May
Entertainment
Veteran actor Ashish Vidyarthi married an Entrepreneur Rupali Barua in an intimate setting in Kolkata. While the actor was dressed in an off-white. Rupali opted for a white and golden traditional saree paired with some gold jewellery
Entertainment
The Protection Of Children From Sexual Offenses Act, 2012 has not been shown in many Hindi films and Bajpayee's Bandaa sheds some important light on it