Manikarnika: Maharashtra Karni Sena threatens to not let Kangana Ranauat 'walk freely' in the state
Reportedly, Karni Sena's Maharashtra wing had raised objections against the historical inaccuracy of Manikarnika: The Queen of Jhansi on Thursday.
The protests against Manikarnika: The Queen of Jhansi have gained ground following president of Maharashtra Karni Sena's statement that if the lead actress of the film, Kangana Ranaut, continues to threaten them, they would burn the actress' film sets.
Reportedly, Karni Sena's Maharashtra wing had raised objections against the period drama on Thursday, stating that they find allusions to Rani Lakshmibai's relationship with a British officer and the depiction of the queen dancing to a special number which was unbecoming of royalty to do. Ranaut had in turn responded to such protests and threats saying if the political outfit continued the way it did, she would 'destroy' them.
Karni Sena national spokesperson and ex-major Dr Himanshu had denied being involved in the protests saying they personally had no objection to the feature. However, Maharashtra wing chief Ajay Singh Sengar's statement would seem contrary to the earlier response. "If she continues to threaten the members of our outfit, we will not let her walk freely in Maharashtra and will burn her film sets," Sengar told ANI.
Kangana had stated that Manikarnika: The Queen of Jhansi has been certified by four historians as well as received the Central Board of Film Certificate (CBFC) nod. "Karni Sena has been conveyed this but they are continuing to harass me. If they don't stop then they should know I am also a Rajput and I will destroy each one of them," said Kangana, as reported by News18.
Manikarnika: The Queen of Jhansi is slated to release in theatres on 25 January.
Entertainment
Kamaal Khan in his plea said a film viewer cannot be prohibited from making comments about a film or its characters.
Entertainment
The incident occurred on Monday evening near a temple in Andheri, according to police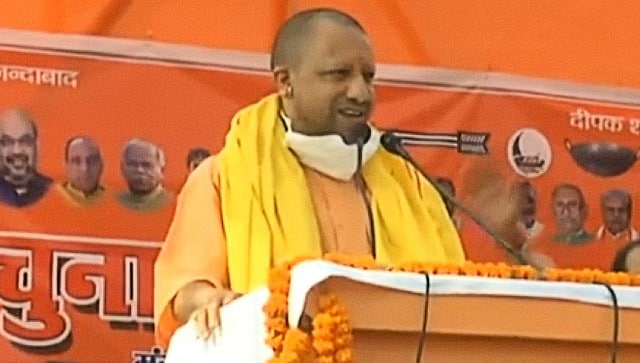 Entertainment
The seers alleged that Bollywood artistes consume alcohol, eat meat and involve in immoral activities due to which they can never represent pious characters of the Ramayana.