Mahie Gill on Saheb Biwi Aur Gangster 3, her uneventful career after Dev.D and Dabangg, battling depression
'I often feel like calling Anurag and telling him that I want to work with him but I just don't know how to tell him,' says Mahie Gill.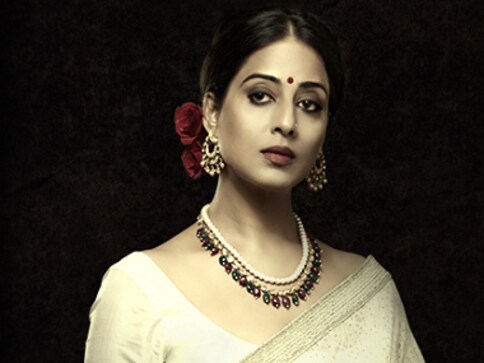 Mahie Gill's past few films can be best described as inconsequential, as most of them tanked at the box office without a trace, thereby adding no value to the actress' career. However, now it seems that the upcoming deceit drama, Saheb Biwi Aur Gangster 3 might just be the film she was looking for all along. She is of the view that SBG 3 is three times more fun than its previous avatars. "We have left the climax open-ended again just as we had done in part one and two. If audiences like the film then we will definitely go for the fourth film too," she says.
Read: Saheb Biwi Aur Gangster 3 movie review: Sanjay Dutt is stiff but Mahie Gill lends spark to a fading franchise
The role of an eccentric wife who is a drunkard and a mind packed with Machiavellian manoeuvres might just be the role for Mahie to bring her back into the limelight. The role of Madhvi Devi brought her recognition, just as Paro had worked for her in the breakthrough film Dev.D. Ask her why she disappears often and she puts the blame succinctly on her inherent quality of not being in touch with people.
"I know I am full of mistakes and am not the ambitious sort. After Dev.D I went into a state of depression due to personal reasons. That was also the time when I was getting film offers in plenty. Not many people know about this, including Anurag, but it was so severe that despite my phone ringing I never had the courage to pick it up. I was not meeting anyone in that phase and never revealed my trauma to anyone," she reveals.
It was during this depression phase when Salman Khan-starrer Dabangg happened. The film, instead of helping her climb the ladders, actually relegated her back. The price she had to pay for her small appearance in the film was too much to ask for. "I signed Dabangg because of my friendship with Abhinav Kashyap, but since it was a small role most of the producers subsequently backed out saying they wanted me in lead roles and thus I lost out on many films. In the end Dabangg proved to be a dampener. I finally bounced back with SBG."
Despite tasting glory with SBG, the bold image that the success of Dev.D had created for her earlier kept haunting her then and continues to do so even today. "Till today, the kind of scripts that I get are least appealing. Most come with scripts with bold and intimate scenes. I don't have an aversion to such scenes but they should at least be part of the narrative."
Despite making efforts, Mahie has still to exorcise her inner demons. She is not comfortable asking people for work: "The problem still persists. I don't know what's going to happen; everytime my shyness and unsocial behaviour comes in my way. Deep within, the desire to make those calls to talk to someone or ask for work is there, but I am always scared thinking I might disturb the other person. I often feel like calling Anurag and telling him that I want to work with him but I just don't know how to tell him. It's got nothing to do with my ego and it's all inherent," she says.
Salman Khan remains one person who had promised her that he will do a film with her after Dabangg was showcased at IIFA, Colombo in 2010. Even after eight years, she does not have the superstar's phone number to remind him of his promise.
Shooting for SBG was not exactly a pleasant experience for the actress. A major part of the film was shot while Mahie was wheelchair-bound after suffering a back problem two days before the commencement of shooting. The pain was so intense that she started having second thoughts about shooting for the film and ultimately gave the makers the option to replace her. "I spoke to my doctor and he suggested that I opt for steroids. He warned me of repercussions of weight gain and skin infections but also assured me that I would be able to work. It had become essential for me to join the crew as I was hearing pack-up rumours in my absence. It was difficult for the makers too to replace me as my character is integral to the film. I boarded my flight in a wheelchair and from Jodhpur to Bikaner travelled in a car which was all padded," she says.
While speaking to Mahie it's evident that her depression has surely taken a toll on her and it's apparent in her mannerisms. One can't help asking her what was the cause of her depression. Mahie is forthright to disclose the reason which definitely is a shocker. "One of my closest friend who is a director now, whom I won't name, took away all my money and never returned. We had a joint bank account as I had no ID in my name and it was he who had suggested the idea of opening a joint account. He took away all my money and I was completely broke. When you have lakhs of rupees in your account and one day you discover that there are just five thousand rupees left, you feel finished," reveals Mahie.
Also read: Saheb Biwi Aur Gangster 3 music review: A self-aware album in full knowledge of its average appeal
Entertainment
The actor is undoubtedly one of the best actors in Indian cinema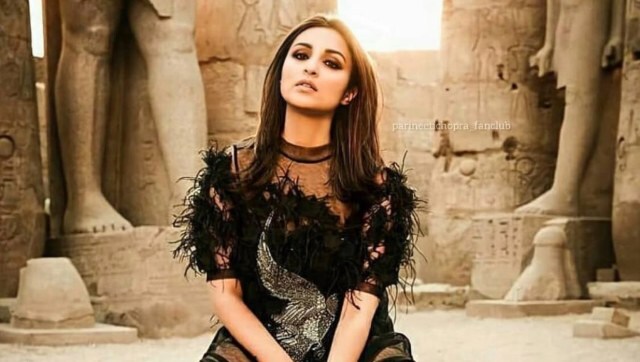 Entertainment
arineeti took to social media to share the happy news.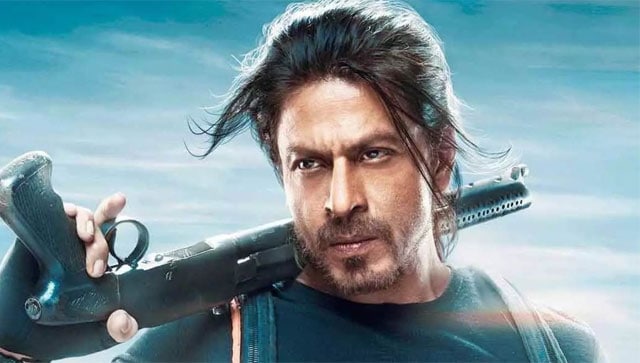 Entertainment
The BBFC shared the rating for Pathaan on its official website along with detailed rating information