'Mahanati made me more responsible as a filmmaker': Nag Ashwin on directing the Savitri biopic
Filmmaker Nag Ashwin is currently basking in the phenomenal success of his sophomore film, Mahanati, a biopic on legendary south Indian actress Savitri.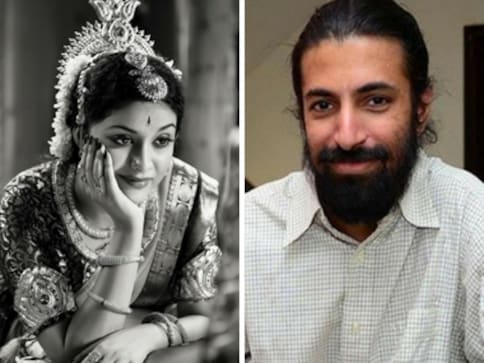 In 2015, Nag Ashwin made a splash with his maiden directorial Yevade Subramanyam – about a man's journey to the Himalayas to rediscover himself. The film wasn't a runaway success, but it marked the arrival of a filmmaker who didn't try hard to fit into mainstream cinema and yet left a deep impression with his style.
Cut to three years later, he's basking in the phenomenal success of his sophomore film, Mahanati, a biopic on legendary south Indian actress Savitri. In this exclusive chat with Firstpost, Nag opens up on his approach to filmmaking and how making Mahanati made him an even more responsible filmmaker.
On choosing the right film to make
A biopic as one's second film takes a lot of courage. Recalling how it all started, Ashwin says that he wasn't sure for a long time what he wanted to make after Yevade Subramanyam.
He elaborates, "I was confused about what I should make next. But deep down, I wanted to make something that'd have a lifespan. I was always fascinated by Savitri as an actress but I knew nothing about her personality. As I started reading more about her, learning about her from various interviews and books, I felt a connection and I wanted to tell her story to the world. Two years went by in the process, but I feel some films are meant to happen at the right time. Mahanati was supposed to happen now, and I think things just fell into place. I really didn't think if I could make a biopic as my second film. I just wanted to do it. In the process, I grew as an even more responsible filmmaker because I was making a film on a legend."
Budget and research for Mahanati
Ashwin is glad he made a biopic, and a film on such a lavish scale so early on in his career.
"I don't know if I'd be able to experiment a few films later. You don't know how things will change after a few successes or failures. I don't know if I could've made the film as honestly as I made now a few years later. In a way, it's good I made the film now. That's why I believe, no matter how much one plans, some films happen only when they're supposed to happen," he explains, adding that he's thrilled with the overall response: "It's quite shocking, and equally exhilarating at the same time."
Talking about the research that went into the making of Mahanati, Ashwin says that most of his research material came from his interactions with Savitri's children, from interviews and books.
Also read: Mahanati reiterates Savitri as once-in-a-lifetime talent whose aura went beyond films
"Some of the books on Savitri had so much information that was available nowhere else. Some of the books had interviews featuring actors who worked closely with Savitri. Reading them helped me understand Savitri from so many perspectives and each one saw her differently. By interacting with her children, I learnt more about her personal side," he says.
'Keerthy did a fabulous job'
In the film, Keerthy Suresh played Savitri, and her pitch-perfect performance has earned her praise from all quarters. Last year, when the announcement was made that she was roped in to play Savitri, the project was already written off, with people calling it a bad move. Quiz Ashwin about it and he calls it an instinctive gamble, which paid off royally.
He furthers, "When I worked with Sekhar Kammula, I was actively involved in the casting process. I got used to the process so much that I was aware of what I was doing. We had a lot of actors in mind for Savitri's role, but I was convinced it was Keerthy. When I watched her in Dhanush's Thodari, she brought so much of innocence and honesty to her performance which I thought was what exactly that was required to play Savitri. We could've gone with an established star but I knew it in my gut it has to be her. Even when I made Yevade Subramanyam, I went against the grain and cast Vijay Deverakonda and Malavika, but they were so good in their respective roles. I think Keerthy did a fabulous job. When people walked in to watch the movie, they saw Keerthy on screen. When they left the cinemas, they saw Savitri."
Read: Mahanati actor Keerthy Suresh on playing Savitri: I'm glad I convinced her daughter with my portrayal
Working with an ensemble cast 
The film also features an ensemble cast of Dulquer Salmaan, Samantha Akkineni, Mohan Babu, Rajendra Prasad and Bhanupriya among others. Ashwin, when asked if working with so many actors – stars as well as veterans – was challenging in any way, said the real challenge was to bring them all together and not in working with them.
"Thankfully, I worked with really professional actors. The challenge was to manage their dates and bring them together. Most of them worked on the project because it was a film about Savitri. Despite their short screen time, they agreed to be part of the film because it tells the world the story of Savitri," he reveals.
Mahanati's box office success
Ten days since its release, Mahanati has emerged as the fourth blockbuster of this summer season in Tollywood.
With a worldwide gross of over Rs 40 crore and counting, the film is having a golden run in cinemas. Ashwin has to thank the film's producers – Swapna Dutt and Priyanka Dutt - for believing in his vision. "I couldn't have made the film on this scale if not for their support. Not just financially, but they supported creatively as well. They made Mahanati purely out of their love for cinema."
Entertainment
Dhanush's fans are excited to not just see Selva direct his brother but also see them on screen together in this film.
Entertainment
The crowd was large and voluminous, the fire amongst the fans was raging high and the energy could be felt. Their love for Prabhas was visible and loud, it was a vision to witness.
Entertainment
777 Charlie is not as subtle and tightly wound as Gabriela Cowperthwaite's Meagan Levay in which a marine officer combats in Iraq with her canine companion.