Mafia don threatens Nusli Wadia: Stay away from Preity Zinta or else...
Wadia had claimed that the caller (reportedly from gangster Ravi Pujari's gang) threatened to harm the Wadia Group's interest if the 'harassment' of Preity Zinta was to continue
The Wadia family,  once described by the Economic Times as the "epitome of South Mumbai's old money and genteel respectability," are no strangers to the glare of media attention - but this time it's for all the wrong reasons.
Amid the swirling controversy over the FIR filed against Ness Wadia by actress Preity Zinta for 'abuse' and 'harassment', patriarch Nusli Wadia has now come forward and alleged that he is getting threatening calls from the underworld, ostensibly as a result of the case. A complaint to this effect has been filed at the NM Joshi Marg police station.
A report on Zee News quoted unnamed sources as saying that Wadia had claimed that the caller (reportedly from gangster Ravi Pujari's gang) threatened to harm the Wadia Group's interest if the 'harassment' of Preity Zinta was to continue.
The report added that the Mumbai Police has forwarded the complaint to the anti-extortion cell.
According to this report on CNN-IBN, "Police have recorded Nusli Wadia's personal secretary's statements in connection with the case. It is being reported that Pujari had made several calls to Wadia's PA which went unanswered. Later in the day, around 8 pm, an SMS was sent asking the senior Wadia to remain aloof from the Preity Zinta case or else his business interests would be harmed.
Other media reports said that the caller had said that he was from Australia.
The Preity Zinta case, which has been the biggest news in Bollywood and entertainment circles in India, has created waves because of the nature of the complaints against Wadia.
The police registered an FIR against him under IPC sections 354 (Assault or criminal force to woman with intent to outrage her modesty), 504 (Intentional insult with intent to provoke breach of the peace), 506 (Punishment for criminal intimidation) and 509 (Word, gesture or act intended to insult the modesty of a woman) on the basis of Zinta's complaint.
According to the complaint: (Read the full list here)
I say that on 30 May, 2014 at Wankhede Stadium, where our team (i.e. 'Kings IX Punjab') was playing a match at 8.30 pm I saw Mr Ness Wadia screaming and yelling at my team staff. I intervened to settle matters, and tried to calm him down so that I could enjoy the match, as my team was playing well. But he started abusing and screaming at me, grabbed my arm and tried to pull me with his hands. As my team was playing well and I did not want to create a scene in front of everyone, I left for my seat, but he came up to me at my seat and started screaming and abusing me in front of everyone. This did not end there as he started abusing me on the ground and shouted insulting things about me in front of everyone, and used foul language by saying, "you f**king bitch, you have shown your class, f**k you, f**k you" which was demeaning to my reputation and character. Since, this happened in front of everyone in public it really disturbed me and caused immense damage to my reputation and character. Mr Ness Wadia's aforesaid behaviour on numerous occasions has embarrassed me and made me feel ashamed, especially in public.
The confrontation was sparked, according to the Wadia version, by a dispute over seating -- and in the presence of the entire Wadia family, including Ness' parents, Nusli and Maureen:
According to one of Ness's lady friends witness to the May 30 incident in Wankhede Stadium's Garware pavilion, trouble started when his mother Maureen walked in with husband Nusli around 8.30pm to watch an IPL semi-final but could not find places to sit in the box owned by the Wadias. Maureen, an ex-airhostess and owner of Gladrags magazine who also runs a grooming school, is then reported to have given Preity — the actress came with a large number of guests — a mouthful, leading to a heated exchange between the ladies.
Maureen Wadia had famously once said she didn't care whether her son married a "Zinta or a Zebra" -- indicating her indifference to her son's personal affairs. But with these reported threats, the Zinta-Wadia controversy has turned into a full-on family affair.
Preity Zinta has not commented on the alleged threats made on her behalf . Nor has there been any further information from the Wadia family.
Entertainment
Bhumi Pednekar and Akshay Kumar had previously collaborated on Toilet: Ek Prem Katha and Durgamati, on which Kumar served as co-producer.
Entertainment
Dilip Kumar was initially supposed to be discharged on Thursday but the family and the doctors decided to let him rest in the medical facility for another day.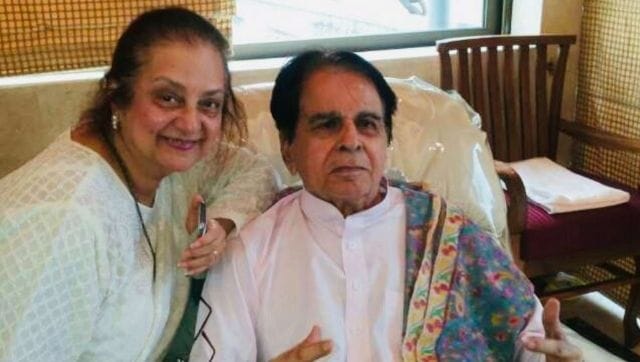 Entertainment
Earlier this year, Kumar was hospitalised for a routine health check-up.