Loveratri: Hindu Hi Aage leader Govind Parashar announces Rs 2 lakh reward to 'thrash' Salman Khan
Following the recent threats made by VHP against Salman Khan Films' upcoming Loveratri, right-wing organisation Hindu Hi Aage has jumped in with their own intimidation tactic.
Following the recent threats made by the Vishwa Hindu Parishad (VHP) against Salman Khan Film' upcoming Loveratri, the former international head of VHP Praveen Togadia's new organisation Hindu Hi Aage has jumped in with their own intimidation tactic. Govind Parashar, the Agra unit head of the organization, has issued a threat against Salman Khan, announcing a reward of Rs 2 lakh to anyone who thrashes the Bollywood actor in pubic, Hindustan Times reports.
The organisation members burnt posters of Salman Khan movies and raised slogans against the upcoming movie Loveratri, which is scheduled for a late September release according to its first look poster. The threats emanate from an apparent issue with the name of the movie, which is said to be distorting the festival of Navratri. "The movie is being produced by Salman Khan by distorting 'Navratri' – a religious occasion with which sentiments of lakhs of Hindus are attached. We condemn such intentions of Salman Khan and seek ban on the movie. If it is permitted to be screened, we would oppose it tooth and nail. We won't tolerate hurting of Hindu sentiments and as city unit president of Hindu Hi Aage, I have declared a reward of Rs 2 lakh for anyone thrashing cine actor Salman Khan in public," threatened Parashar.
The organisation seems to be raising the pitch perhaps to not be upstaged by VHP, which had issued similar threats through their international president Alok Kumar on 22 May claiming, "The film is set against the backdrop of Navratri, a Hindu festival, and the name distorts its meaning."
Loveratri is the launch vehicle of Salman Khan's brother-in-law Aayush Sharma and is said to be a love story set in Gujarat during the festive season. The Bombay HC's Justice Dharmadhikari observed, "In this country, we have come to a situation where people cannot voice their opinions. Every time a person says he or she wants to voice their opinion, somebody or a fringe group says they would not allow it. This does not augur well for the state. In which other country do you see threats given to artists and performers? It is distressing to know that a person makes a feature film and several people work tirelessly towards it, but is not able to release the film because of continued threats. What have we come to?"
With the roller coaster of troubles Sanjay Leela Bhansali's Padmaavat faced, the fate of Loveratri remains to be seen.
Find latest and upcoming tech gadgets online on Tech2 Gadgets. Get technology news, gadgets reviews & ratings. Popular gadgets including laptop, tablet and mobile specifications, features, prices, comparison.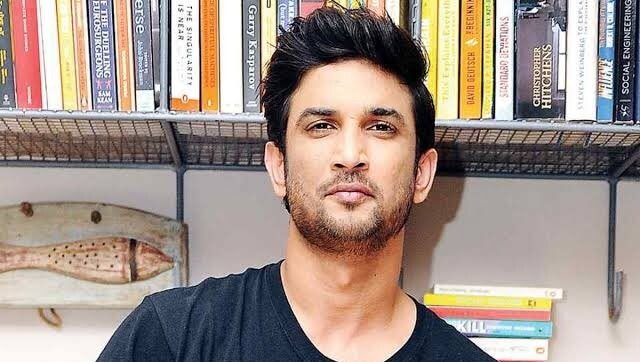 India
The lawyer alleged NCB is conducting a "fashion parade" of Bollywood stars to divert media attention from the probe into Sushant Singh Rajput's death
Entertainment
Himani Shivpuri was receiving treatment for coronavirus at Mumbai's Holy Spirit hospital after getting admitted on 12 September.
India
Abhishek Dutt, the Andrews Ganj councillor in the BJP-led South Delhi Municipal Corporation (SDMC), has sent the proposal to the civic body's road naming and renaming committee.