Kishore Kumar: Remembering the actor, playback singing icon on his 89th birth anniversary
in Kumar's celebrated music, we find an archive of disobedient individuality whose piquant need, in politics and accordion life, could not be more immediate.
Rarely do registers of memory remember individuals, let alone voices; in being even after having been, as both person and voice, Kishore Kumar defies, ever so poignantly, the conventions of life and death. Born to a Bengali family of lawyers in Khandwa, Madhya Pradesh as Abhas Kumar Ganguly, film, for Kumar and his two brothers, was never a foregone destiny, and yet, they made it their own. Kumudilal, initially trained as a lawyer and later known as Ashok, was the earliest to venture into the terrain, delivering artistically and commercially successful films such as Jeevan Naiya (1936), the ever-subversive Achhut Kanya (1936), Savitri (1937). Nirmala (1938), and Azad (1940). As Kalyan, later Anoop, the second sibling, trepidantly but surely followed suit as the titular protagonist of Khiladi (1950), Abhas, or Kishore, too, however unwillingly, had to follow, entering acting by design and playback singing willingly, but by pleasant and seminal accident.
It is little known, but Kishore Kumar's accidental foray into playback singing was, in fact, born of rebellion – a fixture that would remain central to Kumar's music and being. His brother, Ashok, wanted Kishore to be an actor like he and Anoop, but Kishore resisted relentlessly, delivering deliberately mediocre deliveries in his unspectacular, impish film career and willfully turning directors to acrid hostility. When Kumar was finally permitted to sing, he was lampooned for his rustic voice and his apparent lack of classical, or even rudimentary, training in music. The moment of finality came when Kumar, a professed disciple of KL Saigal to the point of mimicry, was admonished by SD Burman for the tendency to follow after 'styles' and subsequently encouraged to evolve his own. Here was born another dramatic rebellion of Kishore Kumar's life as he proceeded not only to berate, throughout his illustrious career, classical training and the conviction that music was something that could be learned, but to militate against standards of music and, as I have written of the period in another piece, nationalist modernity. At a chronological crucible of considerable cultural flux, Kishore Kumar represented the impossibility of obeying. Kumar would return to this impulse in the mid-1970s at the epochal juncture of a nationalist crisis – Mrs Gandhi's much vaunted and critiqued political emergency. When asked to perform at a Congress soiree by Sanjay Gandhi, Kumar flatly refused, bearing cultural disavowal and exclusion by the state for much of the decade.
It is also in this cultural and political discomfort with conventional templates in contemporary music and film that one can locate Kishore Kumar's supposed 'madness' – a euphemism for his many acts of uncivil behaviour. For Dinesh Raheja, "Kishore Kumar's eccentricities increased (…) he was said (to) address the trees in his backyard with names he had coined for them. Another story has him coming on the sets with only half a moustache. A flummoxed producer asked why, and he said, 'I have been paid only half the instalment.' An interior designer took to his heels after Kishore suggested a swimming pool in the midst of the living room." Yet, in concord with Kumar's perennial disobedience, an indelible instance would be when an eminent producer brought forth a legal injunction mandating that Kumar obey his director; he would have his revenge in driving to Khandala for an otherwise maudlin scene because the director had forgotten to say 'cut'. Kishore Kumar's many eccentricities came of a dark, tumultuous, and tragic personal life, but also of a time, his time, when civility was dismissed, not aspired to, as a façade of the genteel and no orthodoxy was too lofty to be unassailable.
Such was perfectly true of Kumar's interpersonal relationships. Kumar had a tenuous relationship with his colleagues in music, and together, Kishore Kumar, RD Burman, and Mohammed Rafi formed an iconic trinity. Kumar lent voice and personality to Rajesh Khanna, Dev Anand, and Amitabh Bachchan, but never, in vain altruism, forgot their transactional character – when Bachchan, for instance, refused a guest appearance in one of his productions, Kumar refused to sing for him. He had been married thrice before his marriage to Leena Chandavarkar, and his marital relationships, especially with actress Madhubala, had been marred with difficulties. Towards the end of his chequered life, Kishore Kumar was a lonely man, a sentimentality that his last song, an ebullient duet with Asha Bhosle, did not reflect.
It is in words that Kishore Kumar is remembered, and it is in words that his magic lay. Rarely can one not be moved by classics as 'Roop Tera Mastana,' 'Agar Tum Na Hote,' 'Saagar Kinaare' (all numbers Kumar won the Filmfare Award for, an award that became synonymous with Kishore Kumar) even on the darkest of one's days. But more importantly, in Kumar's celebrated music, we find an archive of disobedient individuality whose piquant need, in politics and accordion life, could not be more immediate.
Entertainment
Pervis Staples was inducted into the Rock and Roll Hall of Fame with his family in 1999. The Staple Singers also received a lifetime achievement award from the Grammys in 2005.
Entertainment
Lloyd Price, also known for 'Personality', 'Stagger Lee', was inducted into the Rock and Roll Hall of Fame in 1998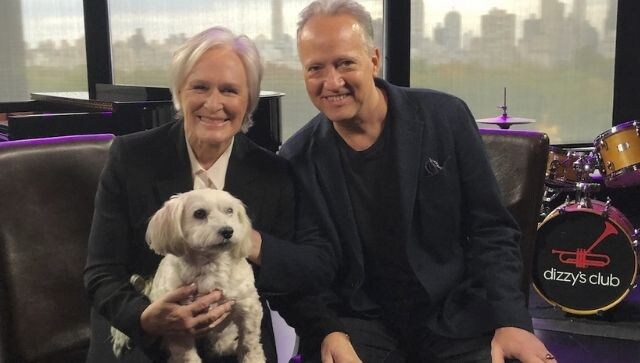 Entertainment
"My goal is to move people to some kind of thoughtful action, says Close, who's offered her voice on three songs on the album titled Transformation, debuting on 7 May.